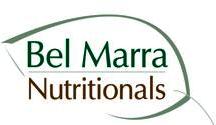 CEO of Bel Marra Health Jim Chiang says "In the meantime, if men make changes to their diets so as to reduce the amount of saturated fat they eat it could really do wonders for not only fertility, but general health as well."
Toronto, ON (PRWEB) May 23, 2012
Bel Marra Health, well known for offering high-quality, specially formulated vitamins and nutritional supplements, supports recent research that ties male fertility to the consumption of fatty foods.
According to a recent study published in the journal of Human Reproduction (March 14th, 2012), the amount and type of fatty foods consumed, plays an important role in determining semen count and quality.
The 4 year long study, involved a collaboration between Jill Attaman, (Clinical and Research Fellow in Reproductive Endocrinology and Infertility at Massachusetts General Hospital and an Instructor in Obstetrics, Gynecology and Reproductive Biology at Harvard Medical School at the time of the research), and her colleagues.
The researchers analyzed semen samples of 99 men and had the men fill out questionnaires regarding their diets; they also measured seminal plasma and fatty acid levels in the sperm of 23 of the 99 men. The men were divided into three separate groups, based upon the amount of fat that they consumed.
The men in the group with the highest fat intake had a 43% lower total sperm count and a 38% lower sperm concentration than the men in the group with the lowest dietary fat intake.
According to this study, the consumption of saturated fat does indeed contribute to infertility. In fact, the researchers found that the amount of saturated fats consumed had the biggest influence on overall semen quality. More specifically, the men with the highest consumption of saturated fats had a 35% lower total sperm count and a 38% lower sperm concentration, then the men who consumed the least. "The magnitude of the association is quite dramatic and provides further support for the health efforts to limit consumption of saturated fat given their relation with other health outcomes such as cardiovascular disease," stated Professor Attaman.
CEO of Bel Marra Health Jim Chiang says "In the meantime, if men make changes to their diets so as to reduce the amount of saturated fat they eat it could really do wonders for not only fertility, but general health as well."
(SOURCE: "Oxford Journal Human Reproduction" Dietary fat and semen quality among men attending a fertility clinic, March 2012)
Bel Marra Health, the maker of Real African Mango, offers high-quality vitamins and nutritional supplements in formulations designed to address specific health concerns. All ingredients are backed with scientific evidence. Every product is tested for safety, quality, and purity at every stage of the manufacturing process. Furthermore, Bel Marra Health products are produced only in Health Canada approved facilities, going that extra mile to ensure our health conscious customers are getting top quality products. For more information on Bel Marra Nutritionals visit http://www.belmarrahealth.com or call 1-866-531-0466.
Bel Marra Nutritionals, Inc.
100-7000 Pine Valley
Woodbridge, ON L4L 4Y8
pr(at)belmarrahealth(dot)com
866-531-0466
http://www.belmarrahealth.com