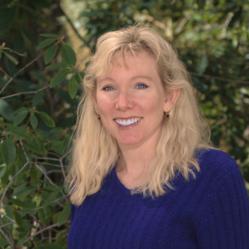 Dr. Lechman made a huge impact on our daughter. Many years later our family still refers back to our many sessions with her," stated Lori D, mother of a graduate
Asheville, NC (PRWEB) May 21, 2012
Asheville Academy for Girls, a therapeutic boarding school for troubled teens, is proud to formally introduce Michelle Lechman, PsyD, as Clinical Director. Dr. Lechman has served as Clinical Advisor and Therapist for programs designed specifically for girls ages 10 to 14 for the past seven years. Her experience in therapeutic boarding schools for girls environment includes clinical consultation, supervision of staff, program development, counseling with students and families, as well as psychological testing.
"Dr. Lechman made a huge impact on our daughter. Many years later our family still refers back to our many sessions with her," stated Lori D, mother of a graduate, "Dr. Lechman was very good at coordinating our daughter's therapeutic care with the academic and social skills programs. In Michelle's care, she learned a lot about herself and took away many tools to help and support her through life's many challenges."
As Clinical Director at Asheville Academy for Girls, Dr. Lechman stresses the acquisition and mastery of coping skills and relationship skills through psycho-educational groups and in-the-moment practice while in milieu. In individual therapy, she blends cognitive-behavioral therapy with mindfulness techniques to address their specific issues.
"In the short time she has been with us, our Asheville Academy families have been impressed with her skills in therapy as well as her ability to keep the entire family informed, " commented Bryan Tomes, Executive Director, "Michelle helps resolve our young girls' conflicts and heal from previous hurts, while building more effective patterns of interaction."
Dr. Lechman utilizes her knowledge of parenting and family therapy, as well as her communication skills, to support the development of healthier family relationships. She believes in a strong therapeutic milieu and consequently is very involved in staff training by supporting therapist involvement in daily activities and leading the residential coach mentor program.
"Dr. Lechman's knowledge of therapeutic residential care is top notch; especially her insight into some of the more subtle factors that can greatly increase the effectiveness of residential interventions with kids," stated colleague Geoffrey Bullock, LCSW, "She's my first call when I need to consult with a colleague about a challenging situation, ethical concern, or an unusually complex client."
Dr. Lechman earned her doctorate from Baylor University and completed her internship at Duke University. She has been practicing as a licensed psychologist in Western North Carolina since 1995, and has provided contract clinical services with local residential placements for over 15 years.
Stated Dr. Lechman, "I am thrilled to be part of such a great team of professionals as I follow my passion of working with adolescent girls; I believe we have developed a solid program and I am excited to watch it grow."
When she isn't serving the girls at the Asheville Academy's therapeutic boarding school for girls, Dr. Lechman is busy raising her own 11 year old daughter and 8 year old son. She enjoys watching their sporting events and theater performances, helping with homework, and having family dinners. In those rare moments of personal time Dr. Lechman keeps a garden, cooks, and reads.
For information about the Academic program at Asheville Academy, or more general information on this boarding school for troubled teens, please contact Bryan Tomes, Executive Director at (800) 264–8709.
Asheville Academy is a leading therapeutic boarding school for troubled girls 10 - 14 years old. Founded by professionals with over 75 years experience in designing and operating therapeutic placements for adolescent girls, Asheville Academy is working to become the international leader in emotional, behavioral, and academic interventions for young ladies. Asheville Academy is a member of the North Carolina Division of Non-Public Education, Small Boarding School Association, and a candidate with CARF International. For additional information please visit http://www.AshevilleAcademy.com or call (800) 264-8709.