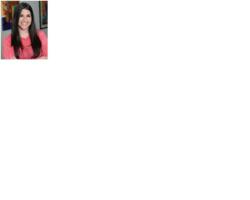 Ms. Schachter will be working out of Cohen Asset Management's Los Angeles office and will be responsible for the accounting and reporting functions for CAM's wholly owned corporate entities
Los Angeles, CA (PRWEB) May 21, 2012
Cohen Asset Management, Inc. (CAM) announced the appointment of Nikki Schachter as Senior Accountant, a new position at the rapidly growing Los Angeles based industrial real estate investment and management firm. Ms. Schachter will be working out of Cohen Asset Management's Los Angeles office and will be responsible for the accounting and reporting functions for CAM's wholly owned corporate entities. Nikki will report directly to the President, Bradley Cohen and the Chief Financial Officer, Scott McGinness.
Prior to joining Cohen Asset Management, Ms. Schachter's career in the real estate industry included a role at Moss & Company where she reported to the Chief Financial Officer. Nikki is highly engaged with her community including the Eagle Rock Yacht Club and L.A Works.
About Cohen™
Cohen Asset Management, Inc., ("CAM"), is a private commercial and industrial real estate investment firm whose relationships extend to high net worth individuals, institutional investors and domestic business entities. The private real estate investment firm is an active operator and investor of commercial and industrial real estate assets and has a well-established reputation as a value added investor focusing on commercial and industrial real estate opportunities that are inefficiently priced due to a variety of circumstances such as vacancies, rollover risk, sub-optimal management, inefficient current use, deferred maintenance, long-term undervalued leases or other unfavorable property and market conditions.
Forward looking Statement
Except for the historical facts, the statements in this press release regarding CAM's business activities are forward-looking statements based on the beliefs of, assumptions made by, and information currently available to us about known and unknown risks, trends, uncertainties and factors that are beyond our control or ability to predict. Although we believe that our assumptions are reasonable, they are not guarantees of future performance and some will inevitably prove to be incorrect. As a result, our actual future results can be expected to differ from our expectations, and those differences may be material. Accordingly, investors should use caution in relying on past forward-looking statements to anticipate future results or trends. Except as required by law, we assume no obligation to update any such forward-looking statements.