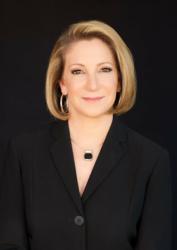 Providence, RI (PRWEB) May 22, 2012
Leadership and communications expert Susan Tardanico will be the opening keynote speaker at the "Advancing Women's Excellence" (AWE) conference in Warwick, Rhode Island on June 14, 2012.
Sponsored by Leading Women, an organization dedicated to helping companies meet their goals for advancing and retaining women at all levels, the AWE conference is focused on business and leadership strategies to help women advance in their careers.
Tardanico, who is CEO of the Authentic Leadership Alliance, Executive-In-Residence at the Center for Creative Leadership and former corporate executive and broadcast reporter, will set context for the conference theme, "Turning Points for Success." She will elaborate on the power of authenticity, strategic clarity and accountability as enablers of career advancement and personal growth.
"We are delighted to have Susan as our opening keynote speaker. She has distinguished herself in many ways and offers refreshing perspectives on leadership and career management that are sure to inspire participants to create a better future for themselves and their organizations," said Leading Women's New England President Lisa Bergeron.
In addition to her roles at the Authentic Leadership Alliance and the Center for Creative Leadership, Tardanico is a leadership and motivational speaker, addressing corporate, civic and professional groups around the country. She also lectures on communications and leadership strategies at Georgetown and NYU graduate schools and writes about leadership for Forbes and ForbesWoman. She is a 23-year veteran of corporate America, most recently serving as Vice President and Corporate Officer of Textron, then a $14 billion multinational company. Tardanico is also a former Boston-based television news reporter and anchor.
About Leading Women
Leading Women offers unique live, online and Self-Managed Solutions™ that support the success of women from career-start to the C-suite and onto corporate boards. Known for its singular and innovative ability to close the gaps between the critical success factors that women need to know and what they are taught, Leading Women helps organizations meet their goals for advancing and retaining women at all levels. Regionally, Leading Women supports Women's Internal Networks including at Amgen, GTECH, Pfizer, Aipso, LGC&D, Mitre, Burger King, Aipso and Strategic Financial.
http://www.leadingwomen.biz
About the Authentic Leadership Alliance
The Authentic Leadership Alliance LLC (ALA) is a leadership and communications consultancy that advises and coaches CEOs and executives at major corporations, in the political arena and at nonprofit organizations. It also focuses on entrepreneurs, women and emerging leaders. http://www.authenticleadershipalliance.com
About the Center for Creative Leadership
The Center for Creative Leadership (CCL®) is a top-ranked global leadership development organization that accelerates strategy and business results by unlocking the leadership potential of individuals and organizations. CCL helps clients worldwide cultivate creative leadership - the capacity to achieve more than imagined by thinking and acting beyond boundaries. Ranked among the world's Top 5 providers of executive education by Bloomberg, BusinessWeek and the Financial Times, CCL is headquartered in Greensboro, N.C., with campuses in Colorado Springs, Colo.; San Diego, Calif.; Brussels; Moscow; Singapore; Pune, India and Addis Ababa, Ethiopia. Its work is supported by 500 faculty members and staff. http://www.ccl.org