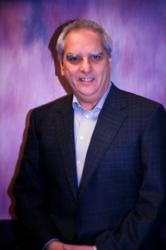 The implants make the dentures feel more like natural teeth and improve their strength.
Washington, DC (PRWEB) May 20, 2012
Washington D.C. area Board Certified Periodontist, Dr. Steven N. Rice, has found that many patients can increase the length of time that dentures are viable by utilizing denture implants to hold them in place. This procedure can also eliminate problems associated with loose dentures and can reduce bone loss issues that often occur with traditional dentures. Dental implants cost a bit more than full dentures, but are often a better choice because they function more like natural teeth.
Nearly 70% of adults between the ages of 35 and 45 have lost at least 1 permanent tooth because of an accident or as a result of gum disease, and fully one quarter of adults over the age of 74 don't have any permanent teeth left. When people require the long-term replacement of a few teeth, dental implants have been an important option for more than 20 years. When multiple teeth require replacement, dentures are usually the option selected, often because the dental implants cost more than dentures.
Dr. Rice is now using a method that combines the permanence of dental implants with the cost effectiveness of dentures. With denture implants, the dentures don't rest on the gums. Instead, they snap into place on implants that have been placed in the jaw through surgery. The dentures no longer come loose or slip in the mouth; instead they are supported by the implant which holds them securely in place. There is no need for adhesives or pastes to hold the dentures in place. The denture can still be removed for cleaning or may even be able to remain in the mouth permanently, acting as natural teeth would.
Patients who have used dentures are switching to the new denture implants to help reduce bone loss and to improve the security of their dentures. The implants make the dentures feel more like natural teeth and improve their strength. Visit http://www.advancedgumsurgery.com to learn more about implant supported dentures.
About the Doctor
Dr. Steven N. Rice, a Board Certified Periodontist in Washington, D.C., is a Diplomate of the American Board of Periodontology and has been a leader and innovator in Implant Dentistry since 1986. After receiving a Doctor of Dental Surgery degree from the University Of Maryland School Of Dentistry, Dr. Rice continued his education as a General Practice Resident in the United States Army. He received his training in periodontics at the Medical College of Georgia and has been in private practice in the Washington metropolitan area since 1981. Dr. Rice has an office located at 1801 Rockville Pike, Suite #101, Rockville, Maryland 20852, and can be reached by phone at (240) 747-7355.