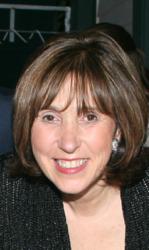 "It is rewarding to help adolescents and their families de-stress and gain knowledge and skills about making healthy food choices," WellBalance Advisory Board Member
Asheville, NC (PRWEB) May 21, 2012
Barbara Kirshner, the imaginative mind behind the PBS healthy eating show "Doggitys", Miss Barbs Kitchen, and food programs for schools, camps, and other media venues has has been named to the Scientific Advisory Board for WellBalance. Kirshner will utilize her creativity, programming skill,and food conceptualization to advise WellBalance, a leading fitness and weight loss camp organization for adolescents aged 10 – 20 as well as programs for ages 20-30.
"Having Barbara Kirshner on the WellBalance Scientific Advisory Board adds such a positive element when developing our teen diet and healthy cooking for kids recipes," said John Taylor, Vice President of Programs for WellBalance and a celebrity fitness expert. "Barbara's expertise on ways to make cooking fun and methods to create healthier recipes that people love will only aid WellBalance campers develop lifelong healthy habits."
Kirshner is also known for creating recipes that are designed to meet the dietary needs of individuals with specific medical conditions. These recipes are created with a great attention detail, and have been have been used by by prominent clients that include McNeil Labs, a division of Johnson and Johnson, and Storey Communications.
Kirshner has developed fun-learning programs at all ages groups - early childhood learning centers, public schools, teen weight loss camps, and their families. Over the years Krishner has been able to use these experiences to continue to develop, fun and excitement around the food the kids are preparing and eating, as well as understand challenges to acceptance, preparation and feasibility.
"Joining the WellBalance Advisory Board allows me to teach culinary & nutrition lessons that are conducive to healthy living to a whole new population" said Kirshner. "It is rewarding to help adolescents and their families de-stress and gain knowledge and skills about making healthy food choices."
Kirshner holds celebrity status having appeared on numerous TV and radio shows throughout her career as well for her recipes on "Doggitys". Kirshner is a graduate from the University of Massachusetts and holds a Bachelor of Science in Home Economics & Marketing. She also works with a number of professional photographers for food styling advertising campaigns, and has an ongoing partnership with Black Ice Entertainment to help produce infomercials for food-related products.
###
WellBalance (http://www.WellBalance.com) designed the ME Plan to Motivate & Educate on what medical research shows works for sustainable fitness, weight loss, and health success. Founded by professionals and guided by experts who have led some of the largest behavioral health, mental health, and treatment programs in the country, WellBalance is working to become the leader with a focus on improving an individual's overall ealth. WellBalance developed the WellBalance Health Score© to rate a person's overall medical, emotional, and fitness health status as well as show a person's progress towards health norms. WellBalance operates weight loss summer camps, local programs, and fitness programs for adults. For additional information please visit http://www.wellbalance.com or call (800) 975-0435.