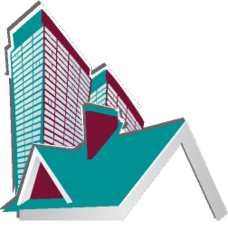 I watched in amazement as prices went up over 100% from 2000 to 2005, and as prices crashed 50% to 60% since 2006. Prices are now back to 2002 levels in much of the state.
(PRWEB) May 21, 2012
TopTenRealEstateDeals.com is a national real estate website that has been tracking Florida condo market sales since the market began to collapse in 2007. According to the website, the opportunity to buy an upscale new condo on a Florida beach or golf course at a deep discount is almost over.
Robert Walsh is a real estate agent and project director at TopTenRealEstateDeals.com and has been watching the Florida home price boom and bust since the early 2000s. Walsh says, "I watched in amazement as prices went up over 100% from 2000 to 2005, and as prices crashed 50% to 60% since 2006. Prices are now back to 2002 levels in much of the state."
Walsh said that the peak opportunity to buy a new Florida condo on the water or golf course at a big discount was early 2011, and that many of the developers who still had empty units started to raise prices in late 2011. He said there are still a few bargains such as a Key West development where prices have been reduced over $1.5 million and several new oceanfront and golf course buildings in Southern and Central Florida that are offering 50 to 60% discounts.
Their website has a list of the remaining Top 10 Florida condo discounts and closeouts. But he warns that the end is near. He expects the South Florida condo bust inventory and price discounts to be gone by the end of the year and the rest of the state to be back to normal by 2014.
Most of the housing experts in the Sunshine State agree. Over 90% of the 49,000 new condos that were constructed in South Florida's seven biggest coastal markets are now sold and the inventory of new beachfront condos priced under $1 million is down to a handful. According to the Miami Herald, the housing market in much of South Florida is almost back to the peak boom years of 2005 and 2006.
Much of the recent demand is coming from investors and internationals who see Florida as a huge bargain. According to the Miami Association of Realtors, 65% of all Miami condo and home sales are bought by foreigners. DataQuick reports that nearly 55% of foreign buyers of U.S. condos and homes from May to November, 2011 were in Florida. And according to a new report from the real estate listing website Trulia, seven out of 10 of the most visited real estate markets online in the December 2011 quarter were in Florida.
Although several new condo projects have started construction in Miami, Hollywood and Pompano Beach, there has been very little home construction in Florida since the bust and nothing substantial will be coming to the market for at least a few years when some experts believe prices could be twice as much as today's market. Michael Spiers is the president of Fort Lauderdale based Triad International Realty and specializes in waterfront residential property. Spiers predicts that in a couple years, people will again be standing in line for a chance to buy a new Florida oceanfront condo. Just like 2005.
About us:
TopTenRealEstateDeals.com is a different kind of real estate website that focuses on both entertainment (celebrity homes, cool beach homes, weird homes) and finding the best home and condominium bargains in the country. The website has been featured in many of the country's top media websites including Time, CNBC, Yahoo, USA Today, AOL, NBC and CBS MoneyWatch.
Visit our website at: http://www.toptenrealestatedeals.com/