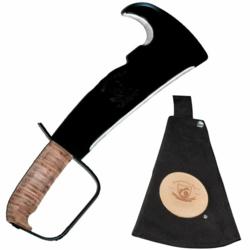 "Made in Pennsylvania, USA by American's for American Outdoorsmen"
Lexington, KY (PRWEB) May 22, 2012
Fort DeTroyon Survival specializes in equipment for the modern outdoor enthusiast and survivalists. Fort DeTroyon now stocks a wide variety of survival knives. Survival knife technology has greatly improved in recent years. Today's survival knives are lightweight, durable and can be used for a myriad of uses. The new Les Stroud survival knives are versatile and adaptable to almost any situation. Fort DeTroyon Survival carries the Bear Grylls line of survival knives as well as many others. Fort DeTroyon is constantly adding new survival knives such as the Ontario Aircrew Survival Egress Knife. Be ready, be prepared, adapt, improvise and overcome.