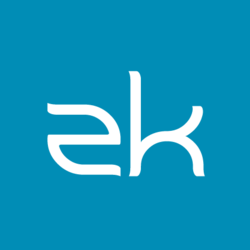 ZATS brings in the convenience and speed at which it can test applications without the need for a server or browser putting restarts as a thing of the past
London (PRWEB) May 22, 2012
As of today, ZK Team announces the official release of ZK Application Test Suite – ZATS Mimic 1.0 offering developers the ability to create test cases for their applications to verify functionality and features. ZATS Mimic can be used with most popular unit testing frameworks such as JUnit and TestNG to provide an easy out-of-the-box way to test your ZK Java Web applications.
In agile software development, developers modify their codes frequently for requirement change or refactoring. Unit tests are therefore also performed frequently to ensure quality of the software. In some cases, developers may deploy their Java web applications to a server and test it within a browser. However, writing an automation test to control a browser is an issue, and testing for different browsers is also not an easy job. Not to mention running a test in an application server is time-consuming and can be an agile developer's darkest moment.
The release of ZATS Mimic 1.0 aims to solve this problem saving developers from jumping off a cliff during the long awaited time. ZATS is capable of testing ZK applications without the need of any application servers such as Tomcat or Jetty enabling tests to be run faster and using less resources than any other testing tools. Additionally, no browser needed meaning tests are browser independent and tests pure application functionality.
ZK is always pushing the boundaries to shorten the development lifecycle of a project. This productivity increase is now available even when testing thanks to ZATS which enables you to test large sections of your application quickly and easily by virtue of its automation; the speed at which tests can be written due to the intuitive API along with the fact that application servers are no longer needed puts restarts as a thing of the past.
For more details, please visit the release note or download it right away!
About Potix
Potix Corporation develops and supports ZK, the #1 Java based Ajax solution on SourceForge.net, the world's largest open source host. Innovation is the most driving force behind the growing Potix. Potix delivered the first Ajax framework to support Java and Android phones, the first embeddable Ajax spreadsheet, and the first to synergize the power of pure Java, markup and scripting languages.
ZK has more than 1,500,000 downloads since its first release in late 2005. ZK is deployed by a large number of Fortune Global 500 companies, including Barclays, Societe Generale, Swiss RE, eBay, Roche, Deutsche Bank, Sony, Sun Microsystems, Audi, EMC and Toyota, providing them with the ability to rapidly create rich Ajax enterprise level applications.