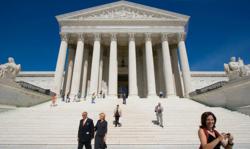 (PRWEB) May 22, 2012
America's massive foreclosure crisis is also, at its heart, a legal crisis. Many homeowners are losing homes because they lack the ability to navigate the landscape of lending laws. The Legal Services Corporation ("LSC"), the major federal source of funding for civil representation for the poor, reports that nonprofit legal services programs across the nation are in njeed of foreclosure assistance.
Foreclosures may be inevitable for many individuals, but not for all. Legal representation can help many homeowners save their homes and, more broadly, help to stabilize neighborhoods at risk.
Many people have legitimate legal defenses that can halt foreclosure actions, or help open the door to alternative solutions, such as mortgage refinancing. But few homeowners and tenants are aware of legal defenses. Among other important interventions, lawyers can identify violations of state and federal laws, enforce consumer protection laws, and advance defenses that can either inspire lenders to agree on sustainable loan terms, or slow foreclosure proceedings enough to create time in which to obtain alternative housing.
The nation's civil legal aid system is ill-equipped to deal with increased demand for legal services. Civil legal aid, always underfunded, has suffered from acute shortages since federal funds were cut. Just as the need for legal representation has reached its apex, the recession has forced state and local governments and private charities to cut their support for legal services.
The Attroney Lawyer Company is helping its clients combat the foreclosure crisis by adding extra attorneys that specialize in foreclosure laws in every area of the country. Clients that are suffering through the horrible experience of dealing with a foreclosure, can call The Attroney Lawyer Company and be connected with a foeclosure attorney in the area, to assist and offer advice.
For more information visit our website at http://www.attorney-lawyer.co