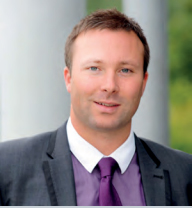 (PRWEB UK) 21 May 2012
SWA UK today announced Managing Director Steve Walker was featured in the East Midlands Institute Of Directors (IOD) Newsletter for the Young Director of the Year Award.
The Young Director of the Year Award is organised by the Institute Of Directors (IOD), and recognises entrepreneurs from new start-up and established businesses that have demonstrated great leadership qualities and made a difference in business.
SWA UK is a Leicester based training consultancy and business development company that help businesses and individuals develop and learn inside and outside the workplace. SWA UK provides director development and manager training to help businesses to be more effective in the way they operate. They also develop staff, from new and senior directors to apprentices, to increase their productivity and efficiency.
Steve Walker is involved in the Young Directors Forum for Leicestershire, which is why he has been featured in the East Midlands IOD newsletter, bringing together young directors from around the area to share what their businesses to do and socialise with likeminded people. Through the forum Leicestershire businesses were able to organise events and conferences to involve each other and build new relationships.
The Young Directors Forum experienced a high level of involvement this year and has gained valuable members such as Julian Carr, Managing Director of BMI Baby. This has led to the forum organising more social events like the barbeque in June that allows business owners to get to know one another outside of a meeting room.
Thanks to Steve Walker's involvement the Young Directors Forum has been able to build great business relationships with the best young directors of Leicestershire. He said, "We managed to get some of Leicestershire's leading business people along." Through the events that the forum organises directors like Steve Walker are able to get to know business owners from the local area and build relationships that will be useful in the future.
SWA UK is a training and development company that works with professionals. They offer a wide range of training services such as director development and manager training. They also offer a return on investment evaluation which shows businesses how they will benefit in the future from the training they are getting.