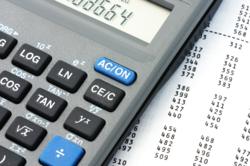 We are finding things really hard work at the moment partly due to the downturn...
Basingstoke, UK (PRWEB UK) 22 May 2012
Telemarketing for accountants is becoming more popular as many accountants are finding business is becoming slower. This is one of the main reasons that an accountancy firm in London contacted Marketing Quotes in May 2012, as they had found that sales had dropped off.
A spokesperson from the accountancy firm commented 'We are finding things are really hard work at the moment, partly due to the downturn, many businesses are looking for cheaper accountancy solutions, but also because of the competition in the industry. We have not tried telemarketing before, but have selected an agency that has a lot of experience in lead generation for accountants.'
Anne Richards (who works for Marketing Quotes) stated 'many businesses are finding things hard these days, as the recession affects us all, companies are looking to save money and looking at ways of cutting costs. Many accountants are finding that businesses are looking to save money on their accountancy fees, and going for cheaper accountants over experienced ones. Telemarketing is a great way for accountants to generate new sales leads which should fill the gap in the sales funnel.'
About Marketing Quotes - Marketing Quotes is a free service to UK businesses to help get free advice and quotes from local telemarketing companies and marketing agencies with industry experience.