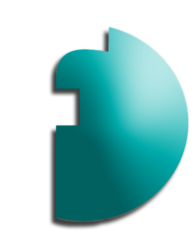 INTA gives us an excellent starting point to develop and expand our network and we are able to witness a direct relationship to long term growth.
Wakefield, West Yorkshire (PRWEB) May 27, 2012
As tradition dictates Fellows and Associates attended the 134th International Trade Mark Association, Annual Meeting in Washington DC last week. The Annual Meeting acts as a meeting point for Trade Mark Attorneys to come together from the four corners of the world and discuss topical matters, network and receive training.
One might wonder why this UK based recruitment firm attends this event.
The answer is simple, networking. "As a recruitment firm we find that a lot of our business and the way we are perceived are based upon other peoples' recommendations. Like any other business, word of mouth is essential and it is another very easy way of advertising", Researcher for Fellows and Associates Sienna Joha l explains. "Intellectual Property is a niche market and having a global network of not only colleagues but friends is an excellent way of sustaining links and maintaining business."
Pete Fellows, Managing Director of Fellows and Associates adds "As a small firm it is important for us to have a presence at these events. As far as we know we are the only recruitment firm that attend INTA every year and that gives us an excellent starting point to develop and expand our network. Although we do enjoy the social side of INTA, we are able to witness the business advantages of going to an event like this brings. We have seen a direct relationship to long term growth and we have found in the past that people have been in contact several years after meeting us."
So what was a day at INTA 2012 like?
The start is early, normally around 9.00 in the morning, and the day doesn't end until around 2.00AM the following day. A typical schedule will involve moving to and from numerous receptions and having to successfully juggle a few double bookings. Despite the long days, painful feet and constant networking INTA is regarded as the highlight of the social calendar for many Trade Mark Attorneys and others that attend. "We are privileged enough to enjoy events at some of the most prestigious venues in these cities and all in the name of work", says Sienna Johal. " INTA is a great experience and as a first timer it was an amazing way to be initiated into the world of Intellectual Property. There is a lot to be said from hearing first-hand about the job market and the differences in legal systems across the world. It all forms the basis of research."
Fellows and Associates are already looking ahead and planning their next trip to the Korea for the AIPPI meeting in November of this year, this reporter wonders where the globe trekking firm will go next.