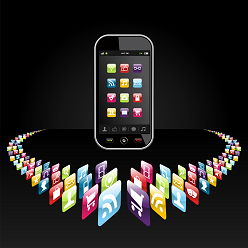 We make mobilizing your business simple & pain free and bring in new business and increase repeat customers
Charlotte, NC (PRWEB) May 30, 2012
State of Appiness has officially launched and can help businesses connect with customers on the go.
Over 800 million smartphones have been activated and customers are going mobile. A business for a low price, build a mobile app that will take business sales to the next level. State of Appiness will build a business mobile app and deploy it to iPhones, iPads, Android and mobile web for a low monthly fee. State of Appiness will distribute it to the Apple Store, Google Play and other app stores globally.
State of Appiness makes mobilizing business simple & pain free and brings in new business and increases repeat customers.
State of Appiness is a mobile expert and handles the app from start to finish.
Features to the customer of a State of Appiness mobile app include online ordering, integrated with Google Checkout and Paypal and ease of access with their mobile device. Customers will search, view and purchase items right from their smartphone and either have it delivered or pick it up at the business location. The business can offer coupons based on QR codes or GPS checkin's to increase "brick and mortar" visits. Customers get engaged through social networks including facebook, twitter and Linkedin. Multimedia is embedded in the app from videos, pictures, and podcasts to connect to customers on every level.
Business benefits include more orders, additional money spent per order, and more repeat customers. Businesses have access to many features including reservation systems, event pages and push notifications that notify customers of upcoming specials that drive revenue. All of this can be done with analytics that allow the business to track customers and their spending habits.
FACT: In just over 3 years, over 20 billion apps have been downloaded between iPhone and Android devices.
Over 500,000,000 Android phones have been activated
Over 300,000,000 iPhones have been activated
Android owns 47% of the U.S. smartphone market
iPhone owns 29% of the U.S. smartphone market
FACT: Customers are using mobile to find business competitors. Source: Google "Understanding Smartphone Users," 2011
95% of smartphone users have searched for local information Source: Google "Understanding Smartphone Users," 2011
61% of user have called a business have called the business after searching Source: Google "Understanding Smartphone Users," 2011
90% of the users have acted within a day of calling Source: Google "Understanding Smartphone Users," 2011
FACT: Not having a mobile experience can lose business. Source: Compuware, "What Users Want from Mobile," 2011
57% would not recommend a business with a bad mobile site
40% have turned to a competitor's site after a bad mobile experience
FACT: Customers prefer apps over mobile websites.
Sources: comScore, Alexa, Flurry Analytics, 2012
State of Appiness is a small company that comes with big ideas. Tap into StateofAppiness! Businesses will accomplish customer growth at their fingertips
http://www.StateofAppiness.com
Chap Moore
704-724-4821
info(at)stateofappiness(dot)com