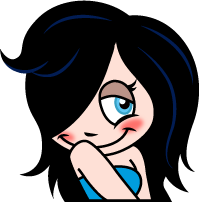 Imagine being able to find, and have a second chance with the person you saw or met, but for whatever reason couldn't talk to. The person that gave you butterflies in your stomach and made you feel like you were floating. That would be magic right!
(PRWEB UK) 24 May 2012
In this modern digital age where social media is part of our every day life, it is possible to contact nearly anyone instantly; but it does beg the question, how do you find someone when all you have is circumstances in common? The founders of BlewMyChance,com believe they have the answer to this question and can match any two people who may be looking for each other, giving hope to millions.
BlewMyChance.com makes it possible for anyone who has experienced such a missed connection, or lost opportunity to find the person again based purely on these circumstances. This is achieved by either searching the site for unique identifiers pertaining to the way they saw or met the respective person. If the search draws a blank; they can leave a message called a "pebble message", complete with photo, describing their version of events. This pebble message is then thrown on the virtual beach for the other to find.
The site is free and there is no need to register unless someone wants to create a pebble message or reply to one. This means anyone who is mildly interested or curious to see if someone is looking for them can simply search any location where they felt there was an attraction, leading to a whole new world of intrigue. "It is simply up to the individual to decide if they want to open Pandora's Box, said Peter Watkin, a spokesmen for BlewMyChance.com."
The site lends itself well to people on the move, especially for people taking the same flight. It is however ideal for anyone in any situation. "It is extremely exciting and rewarding enabling people to have a second chance" said Peter Watkin, "People spend a fortune not to mention hundreds of hours trying to find that perfect person on dating web sites, and it's amazing if they do; but to be able to find, and have a second chance with the person they have never really stopped thinking about since the moment they saw or met them is fantastic, and potentially life changing."
The site is very aesthetic and easy to navigate, however its key to success is its search capabilities. For example, trying to find someone in London could be like looking for a needle in a haystack; however because BlewMyChance.com makes it possible to search for any item(s) unique to a particular situation from any section of text entered. This means the person searching will always be able to find any message meant for them.
Another feature of the site is its "beachcomber" search. This enables someone to tag, for example, a bar, a cafe or even a flight number and receive an e-mail every time somebody writes a message including this tag. This means people can keep an eye on who is writing messages to whom from their favourite hangout, an intriguing concept.
BlewMyChance.com is giving people who tell their friends after the event, "I blew my chance", or would normally feel happy to get to know someone on a traditional dating site, the opportunity of meeting and getting to know the person they physically saw and not just selected from a sea of pictures annotated with likes, and dislikes … A truly magical twist on the online dating scene.
For more information about BlewMyChance.com, visit http://www.blewmychance.com