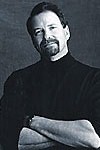 "This is not a soft or squishy issue-- it's a business, bottom-line imperative to follow best practices on the human-side of the change."
Lakewood, CO (PRWEB) May 23, 2012
Organizations will never know whether they have designed the right strategy if they can't execute the change to full benefit realization. IMA's (Implementation Management Associates) re-vamped blog, "Implementing Organizational Changes at Speed," discusses the critical change management methodology issues facing organizations that are making substantial investments in business changes like transformational change, new technology, restructuring, or mergers and acquisitions.
In all these cases, the change management methodology employed can potentially be the differentiating factor between a change that stalls out or fails completely, versus a change that achieves full benefit realization for the investment.
"Many executives fail to realize that there is no implementation or Return on Investment unless the organization achieves sustained adoption, meaning a sustained change in the behavior of employees. This blog discusses both the barriers and the accelerators to getting the sustained behavior change," says Don Harrison, IMA President. Harrison continues, "This is not a soft or squishy issue-- it's a business, bottom-line imperative to follow best practices on the human-side of the change."
The blog focuses on these best practices, covering issues like how to generate active and durable sponsorship, identifying the right change agents, what is required to define the change properly, building readiness, communication, and reinforcement of the new behaviors. Each article provides the opportunity for access to downloadable resources that provide tactics and strategies that are practical and immediately useable.
Harrison notes, "The difference between having a purposeful, planned change management methodology for implementation and one-off types of implementations can translate into enormous cost and time savings. Organizations that can implement at speed enjoy a huge competitive advantage."
New articles are posted at least weekly and many of the topics are selected based on actual client issues. "Our clients and consultants are working on large-scale changes in very complex global business environments. There are always issues on the human-side of these changes, and the blog enables us to address these relevant issues on a timely basis," says Harrison.
Most recently, articles covered real-world strategic changes like role transformations, customer-centric business transformation, measuring the success of transformational change, and managing resistance.
"Enlightened executives are beginning to see that there is a difference between installing a change versus implementing the change," concludes Harrison. In today's world, a change management methodology must be practical and fit for purpose, with business-oriented tools that ensure that the end-goal of implementation is actually achieved." The "Implementing Organizational Changes at Speed Blog" is now a support for getting to that end-goal.
Implementation Management Associates (IMA) is an international consulting practice that guides organizations through all types of organizational change implementations, applying a business-disciplined, structured approach to implementation management known as AIM (Accelerating Implementation Methodology.) The methodology offers a business-disciplined structured framework with practical tools, action learning programs, tactics and strategies for implementing strategic initiatives.