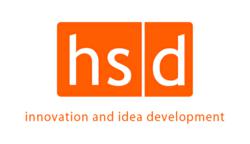 Gladstone, NJ (PRWEB) May 21, 2012
HS Design, Inc. (HSD), a New Jersey-based medical product design and product development company, announced today that it has received ISO 13485 and ISO 9001:2008 certification from the International Organization for Standardization (ISO).
The ISO 13485 and 9001:2008 standards are recognized internationally and used by service and manufacturing organizations to create a standardized Quality Management System (QMS), which is continuously evaluated to ensure that it conforms to the principles of quality improvement and customer satisfaction.
"HS Design's overarching goal is to ingrain continuous improvement within our QMS so we are constantly improving the value and integrity of our products and services. This certification demonstrates to our clients that HS Design is strongly committed to quality," said Robert Barry, Director of Engineering, HS Design, Inc. "It shows we are maintaining product engineering standards to provide clients with the best possible service."
Barry added, "The work that went into achieving this milestone brought our design and engineering teams closer together. We did not want to create a system that threatened the innovation and creativity process, but needed a system that could manage design control. We developed our process to allow for creativity to be managed as it moves through engineering."
Tor Alden, Principal of HS Design, noted, "For more than 40 years, HS Design has been providing research, design and development of medical products. We have always strived to meet the FDA's quality guidance documents. This certification aligns HS Design's management system to the requirements of the FDA's Quality System Regulation requirements and meets the globally recognized ISO requirements for the design and development of medical products. Most of our clients and partners are ISO-certified. It was a logical step for us to align our QMS standards with those of our clients and partners."
About ISO (International Organization for Standardization)
ISO (International Organization for Standardization) is the world's largest developer and publisher of International Standards. It is a network of the national standards institutes of 163 countries, one member per country, with a Central Secretariat in Geneva, Switzerland, that coordinates the system.
ISO is a non-governmental organization that forms a bridge between the public and private sectors. On the one hand, many of its member institutes are part of the governmental structure of their countries, or are mandated by their government. On the other hand, other members have their roots uniquely in the private sector, having been set up by national partnerships of industry associations.
Therefore, ISO enables a consensus to be reached on solutions that meet both the requirements of business and the broader needs of society. For more information about ISO, please visit http://www.iso.org.
About HS Design, Inc. (HSD)
HS Design Inc., located in Gladstone, NJ, is a full-service product development firm focusing on user-driven design for the medical and Life Science industry. The firm is a recognized leader in the field, producing over 400 successful products since its inception some 40 years ago. HSD partners with a wide range of companies, from Fortune 100 firms to start-up ventures, to develop a variety of market-leading surgical tools, tabletop and hand held devices, custom medical carts, hospital equipment, lab and diagnostic instruments and consumer healthcare products. HS Design has expertise in contextual research, market strategy, industrial design, packaging, mechanical engineering, electronics, software, FEA simulation, prototyping, V&V testing and manufacturing.
For more information regarding HSD, please visit http://www.hs-design.com.
###