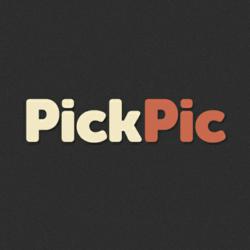 San Jose, CA (PRWEB) May 23, 2012
PickPic, a brand long associated with profitable, effective and beautifully designed photography studio management solutions, has been acquired from White House Custom Colour (WHCC). The newly formed PickPic, Inc. is already making significant enhancements to ProofPro, the organization's popular and powerful online proofing and e-commerce software, and is committed to working with current and prospective ProofPro users to ensure their professional goals and business challenges are being successfully addressed within this and all future updates.
Since its launch, ProofPro has been among the industry's most respected solutions for creating elegant gallery viewing experiences, sophisticated and customizable package offerings, and profitable client interactions. Winner of a 2011 Professional Photographer Hot One Award, ProofPro will continue to supply clients with a simplified shopping process, with absolutely no commission costs incurred by the photographer. Development plans for ProofPro include additional mobile functionality that will expand photographers' ability to market to clients using the most popular, and increasingly image-friendly, mobile devices, as well as integration with WHCC and other top printing and fulfillment partners.
"The opportunities for a professional photographer to create a sophisticated, yet stylish, online presence has never been greater," said Sanjay Ahuja, new CEO of PickPic, Inc. "Still, technologies, tastes and business practices change rapidly, so we're committing ourselves to an aggressive development roadmap for ProofPro that will soon have this solution fully optimized for today's photographer and client. PickPic and ProofPro have a loyal and active following, and we truly look forward to collaborating with the user community and providing them with highly beneficial updates, as well as exclusive deals through our network of partners."
The new management team responsible for PickPic, Inc. maintains expertise and first-hand appreciation for professional photographers and their business challenges, having backed the 2007 launch of Colorati, Inc., one of the most popular post production services for wedding and portrait photographers. Using similar best practices that enable Colorati to be widely known as "Friends to Photographers," the new PickPic, Inc. will network regularly with users to provide photographers with the most sophisticated and profitable proofing and e-commerce solution available.
"It has been our pleasure to have managed the PickPic brand and to have met the many enthusiastic users of its solutions," said Michael Hanline, owner of White House Custom Colour, which purchased PickPic in 2008. "WHCC will continue to supply our award-winning photo products to ProofPro users and their customers and we foresee an exciting and successful future for the brand."
About Colorati, Inc.
Headquartered in San Diego, CA, Colorati is the premier post production service for professional photographers. Emphasizing a culture of collaboration and creativity, the talented artists at Colorati focus on RAW processing, retouching and album design for wedding photographers, portrait photographers, fashion photographers and commercial photographers. Tirelessly working to ensure that every image it receives is completed exactly to expectation, Colorati is proud to play a key role in the creative and business process of its photographers. We welcome your thoughts and questions at http://www.colorati.com, on Facebook at https://www.facebook.com/colorati, and on Twitter - @colorati.
About PickPic, Inc.
Based in San Jose, CA, PickPic, Inc. is dedicated to empowering photographers with the tools to control their own online photo proofing galleries and shopping experiences. Staffed and managed by professional photography industry veterans, PickPic is uniquely suited to recognize and respond to the revenue challenges of working photographers. With ProofPro, PickPic's feature-rich online proofing and ecommerce solution, the company clears the path for clients to view and purchase high quality photo products from any platform, while avoiding profit-draining commissions for photographers. Learn more about PickPic at http://www.pickpic.com, on Facebook at http://www.facebook.com/PickPic, and on Twitter - @PickPic.