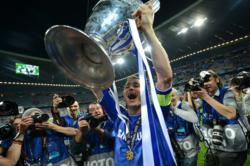 Champagne corks were popping for the duration of the flight on one of our jets.
London, UK (PRWEB) May 23, 2012
Both Private Jet Central and fans of Chelsea FC had reason to celebrate on Saturday night. Chelsea overcame the odds to win the Champions League while Private Jet Central enjoyed its busiest event of the year so far. The jet charter company made arrangements for a large number of travelling supporters to Munich all of which passed of smoothly despite the match going to extra time and penalties.
In a memorable night in Munich, Chelsea lead by Didier Drogba in possibly his last game for the club came from behind to beat Bayern Munich on penalties. With just two minutes of the game remaining Chelsea looked down and out but Drogba scored a powerful header from a Juan Mata corner. The game then entered extra time where further drama ensued with an Arjen Robben penalty miss. The game was decided with a penalty shootout with Drogba scoring the final penalty for Chelsea. While the cost of winning the Champions League has been estimated at close to £1 billion for Roman Abramovich there is no doubt that he considers it money well spent.
The Director of Aviation at PJC "The fans on the flight home were in an exuberant mood but very well behaved". He went on to say "Apparently champagne corks were popping for the duration of the flight on one of our jets".
Despite the late finish to the game passengers travelling with Private Jet Central had no delays getting back to London. Special procedures were in place at Munich airport to accommodate charter flights and many carried on the celebrations long into the night in the capital's bars and clubs.
Pleasure and business users who want to fly private jet from London to Olbia can book flights quickly and easily on the Private Jet Central website. With 24/7 access to dedicated flight consultants PJC offer a unique and personalised service to private jet users in the UK.
About Private Jet Central
Private Jet Central is a global jet charter company with offices in the United Kingdom, United States and the Middle East. Founded in 2001 they offer a range of jet charter services to people wishing to fly private jet from Bahrain to Athens. With over 10 years' experience in the jet charter industry they are ideally placed to meet their client's requirements. More information on the full range of services offered by Private Jet Central is available from their website at http://www.privatejetcentral.com/ and also by contacting any of their offices by phone or via e-mail.