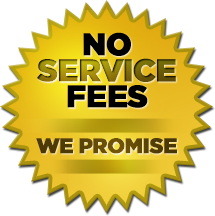 Pittsburgh, PA (PRWEB) May 21, 2012
Service fees for event tickets are out of control both on the primary ticket markets and the secondary ticket markets. The main primary ticket market sellers such as Ticket Master or Venue box offices most times charge a convenience fees per ticket, delivery charge and an order processing fee. On the secondary ticket websites most charge a service fee as a percent of the total ticket purchase and delivery. These fees usually run between 10 -25 percent above the listed ticket price. Fees are the standard method ticket sellers and secondary websites earn money, but there seems to be a over indulgence by some ticket sellers.
Please allow for one example, on a well known secondary ticket website, Carrie Underwood tickets for her up coming "2012 Blown Away Tour" 2 tickets side view near the stage are listed at $291 per seat. Once at the check out screen there is an additional service fee of $107.84 above the listed price. One must understand there is nothing wrong with a website charging high fees if demand calls for it. However, in a highly competitive market such as the ticket exchange, the buyer has to have an incentive to go through with the sale, whereas I suspect $107.84 may be an incentive to back out.
Headline Tickets Now has eliminated all service fees as well as disclosing to the potential buyer exactly what they are making on the sale. In a industry flooded with ticket websites selling the same tickets just at different final prices; buyers should know that there are other options to getting that sought after ticket at a better price. To learn more about Headline Tickets Now pricing please visit the About Us page on the website.