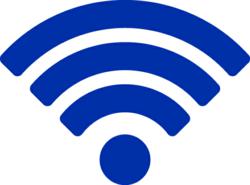 It is a tremendous value to Cisco to have Annese fill this void through tapping into their considerable mobility expertise and launching this crucial new service.
Herkimer, NY (PRWEB) May 21, 2012
Annese & Associates, Inc. announces today that it has launched AnyAccess, the newest addition to its maturing portfolio of managed service offerings. AnyAccess provides industry-leading performance through highly secure and reliable wireless connections for indoor and outdoor environments.
AnyAccess marks the fourth managed service endeavor that Annese's business development efforts have materialized within the past 18 months. Annese developed the practice around Cisco borderless networking architecture and is the first Cisco partner in the Northeast to lay claim to a multi-tenant cloud based wireless managed service. Annese recognized the value an offering like this would bring to clients who are now navigating around the increasingly popular BYOD (Bring Your Own Device) model that many workplaces today are beginning to adopt.
"The proliferation of user-owned devices into corporate has begun in earnest," said Jamie Aiello, Director of Operations and Business Development at Annese. He goes on to explain that with the increasing number of tablets and smart phones surfacing in work environments today, the need to keep network access secure while controlling the support demanded of IT departments, will be imperative.
"It is a tremendous value to Cisco to have Annese fill this void through tapping into their considerable mobility expertise and launching this crucial new service," said Mike Glew, Business Development Manager at Cisco. "We are excited about Annese's unique wireless managed service offer and we will be working closely with Annese to ensure it is successful."
This new offering will allow businesses who find themselves limited in terms of IT capabilities, to easily deploy and manage secure wireless networks, even across multiple sites. Customers can expect to save roughly 40% by deploying Annese's cloud-based wireless offering compared to installing the controller and access points on premise and managing the environment themselves.
Annese has found managed services to be an appealing route for small to mid-size business clients whose desire to leverage innovative technologies surpasses the budget and resources that are in place to support them. The company's remaining managed offerings center around energy management, network monitoring and remediation, and hosted video and collaboration.
Recurring revenue for Annese's existing managed offerings accounted for roughly $740k in its first year, and the expectation is to double that number within the next two years, according to Aiello. "Whether we are able to develop these offerings internally or partner with leading manufacturers, we will make the investments necessary to ensure best-in-breed solutions for our customers."
About Annese & Associates, Inc.
Expertise, Relationships, Innovation. Throughout the past four decades, these principles have established the foundation upon which Annese & Associates has emerged as the trusted adviser to our customers, partners, and communities. While we emphasize the value of designing, installing, and maintaining the boxes and wires that make up your network, we never lose sight of the core deliverables: leadership, integrity, and excellence. Our connections extend beyond devices and networks; we bring people to people, and ideas to action.