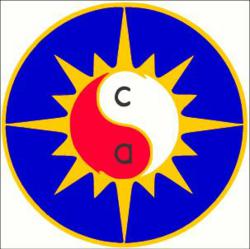 This dynamic event celebrating Houston's entrepreneurial independence day, having had more business starts, since 1999 than any other city in the U.S.
Houston, TX (PRWEB) May 22, 2012
On July 3rd, Services Cooperative Association will be hosting the 23rd Annual Entrepreneurial Workshop. This is Houston's Entrepreneurial Independence Day Celebration including breakfast, exhibits, and workshops. Topping off the event is the Houston Heroes Luncheon celebrating Houston Entrepreneurs from all over the city. This event provides businesses the opportunity to network and learn from other entrepreneurs like themselves. Workshops and exhibits are geared to assist small business owners develop their businesses using proven business principles.
The 23rd Annual Entrepreneurial Workshop
Date: Tuesday, July 3, 2012
Time: 7:30 am to 1:30 pm
Where: Lakeside Country Club - 100 Wilcrest, Houston, Texas 77042
Phone: 713.932.7495 x38 (reservations requested)
Event link: http://tinyurl.com/SCAworkshop
Podcast interview link with Show Chair, Radha Prasad: [http://cinch.fm/stealthmarketer/477478 (a brief about the workshop)
Sessions (prices reflect reserved discount):
7:00 am to 7:30 am - Registration and networking
7:30 a,m to 9:00 am - Breakfast $25.00 Breakfast only.
9:00 am to 11:30 am - (6) workshop sessions & exhibits $65.00 workshops only.
12:00 pm to 1:30 pm - $45.00 Lunch only.
About Service Cooperative Association
Services Cooperative Association is a unique business development organization founded by a group of small business men and women who recognized the value in fostering individual initiative in the free enterprise system at grass roots levels of emerging enterprises. Created from research by the Houston Chamber of Commerce – Small Business Council from 1980 to 1982, the cooperative held its first meeting on March 15, 1983, with 14 companies represented. As of April 18, 2012, more than 44, 257 companies have attended SCA business building programs, more than 37,665 tips, leads, referrals, and new business items have been reported, multiple SCA Chapters have operated throughout Houston and the cooperative has received national and international acclaim for its accomplishments in economic development and entrepreneurship education without grants, gifts, contributions, donations or public funding. Visit: http://www.servicesca.org
Contact: Radha Prasad, Show Chair Phone: 281.451.4628 e-mail: admin(at)parcelpostplushouston(dot)com
Contact: Peggy Martin, Vice Chair Phone: 281.744.2356 e-mail: peggy_martin(at)us(dot)aflac(dot)com