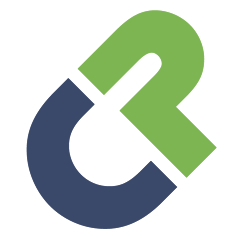 "Command Partners showed us they have the passion and drive to get us beyond our initial funding goal by building our online marketing campaigns with a sense of urgency," Rowdy Robot CEO Jon Prevo said
Lehi, Utah (PRWEB) May 21, 2012
Rowdy Robot, the parent company of the Bluetooth 4.0 enabled proximity accessory known as TOD (pronounced "toad"), has retained Command Partners as its digital marketing agency.
TOD is a bite-sized disc that will enable users to connect to what has been called the "Internet of Things." Rowdy Robot is in the process of raising funds to spur development of TOD on the popular crowd funding website Kickstarter.
Looking for a way to spread the word and reach far beyond their campaign goal of $50,000, Rowdy Robot selected Command Partners after interviewing other agencies.
"We are really excited about TOD and the potential it brings, so we wanted a firm who is as excited about our product as we are," Rowdy Robot CEO Jon Prevo said. "Command Partners showed us they have the passion and drive to get us beyond our initial funding goal by building our online marketing campaigns with a sense of urgency."
The opportunity for funding the Kickstarter project is June 2, 2012. Command Partners entered with three weeks remaining in the campaign and expects to help Rowdy Robot exceed its initial fundraising goals.
"We have a lot of experience with startup companies like Rowdy Robot, so we know what it takes to promote their product, especially in a market making a lot of news lately," said Amish Shah, Managing Partner at Command Partners. "With companies like Pebble Watch that have recently raised significant funding on Kickstarter, the 'Internet of Things' market is hot, and we are excited to position TOD as an industry leader."
The TOD accessory offers unlimited possibilities for tying real-world people, places and things together wirelessly. It will provide low-cost safety alerts for families and other proximity-based applications, for example. The TOD mobile app integrates seamlessly with Bluetooth 4.0 enabled devices.
"We've spent a lot of time and effort developing the product, so getting the funding we need is a crucial next step," said Prevo. "We're confident Command Partners will help us succeed in the long run."
About Rowdy Robot
Rowdy Robot is developing TOD as affordable and expandable technology to connect consumers to their favorite places, things and actions using the company's innovative devices and software paired with Bluetooth 4.0 enabled devices. The Lehi, Utah based company was officially founded in 2012 after several years of research and development. For more information about TOD, visit http://todhq.com.
About Command Partners
Command Partners focuses on the top strategies for driving online visibility and lead generation, including social media marketing, search engine optimization, public relations, strategic advisory and social recruiting. Command Partners is located in Charlotte, NC and works with clients around the globe.For more information, go to http://commandpartners.com.