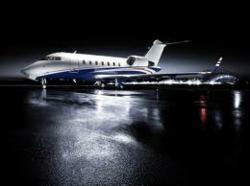 The business of private aviation can be complicated. Flexjet* produces several online publications designed to educate consumers on topics ranging from program models, aircraft and industry knowledge to travel tips and destinations.
Hollywood, Florida (PRWEB) May 22, 2012
The stresses of air travel has been on the rise and many of the top tier business owners are tired of being at the mercy of the airport fiasco when it comes to airport security. Business travel shouldn't have to be more stressful than the work itself which is why many business owners are now turning to Flexjet for their private air travel needs.
"At Flexjet, we are 100% focused on delivering superior private jet travel solutions. Through our parent company, Bombardier, we have more than 100 years of experience and passion for what we do and more options than anyone else in the industry. We give you access to the youngest, fastest and most reliable aircraft in the industry. No matter what your flying needs, Flexjet offers a solution that is right for you."
Read more at flexjet.com
A representative of BillionairesBunker.com states that Flexjet is a private air service that combines luxury and privacy to give their guests the most comfortable and reliable air transportation all over the world.flexjet1 FlexJet Luxury Private Air Travel At Its Finest. When it comes to private air travel, Flexjet will get you where you need to be quickly and provide you with a unique travel experience that you will remember for a life time.
Get more information about Flexjet Luxury Air Travel