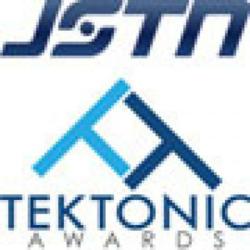 AURORA, IL (PRWEB) May 22, 2012
JSTN announced today the addition of serial entrepreneur Jim Covert, who has founded and built several successful businesses including SecurityLink, as Executive Chairman of JSTN. Lloyd Shefsky, prominent lawyer, consultant and coach to many successful companies, has also accepted a position on the JSTN board of directors.
"JSTN is delighted and honored to have Jim Covert and Lloyd Shefsky join the board," said Roger Stanton, founder & CEO of JSTN. "Their business acumen and professional backgrounds bring enormous strength to our company as we expand globally with JSTN's numerous partners. Our company is growing rapidly with the adoption of JSTN's video solution by many of the leading global employers, and the company's board will ensure JSTN's growth continues to be strategic."
Shefsky is a clinical professor of entrepreneurship and founder & co-director of the Center for Family Enterprises at Northwestern University's Kellogg School of Management. He has written numerous professional articles on entrepreneurship, family business and other related topics and is the author of Entrepreneurs Are Made Not Born, published by McGraw-Hill and translated into seven languages. Lloyd has been a consultant, coach, mentor, and advisor to entrepreneurs and their companies, as well as to family businesses (both public and private).
Lloyd founded and is now Of Counsel to the Chicago Law Firm, Shefsky & Froelich (http://www.shefskylaw.com/?t=3&A=543&format=xml). He received his JD from The Law School at the University of Chicago and is also a CPA.
James Covert began his career as a member of the United States Secret Service, having served Presidents Nixon, Ford and Carter. Following his Secret Service career, Mr. Covert has become a highly successful business entrepreneur. Among the companies founded by Mr. Covert are SecurityLink (now a part of ADT); Signature Security Group, the largest electronic security corporation in Australia and New Zealand; Cambridge Protection Industries, also now a part of ADT; and HSM (Honeywell Monitoring Services), the founding company of Stanley Works electronic security interest. Covert now serves as the Non-Executive Co-Chairman of Protection One, the second largest electronic security corporation in the United States and the newest electronic security venture of his equity partners, GTCR of Chicago, Illinois.
Mr. Covert is a member of the United States Security Industry's Hall of Fame and is a frequent speaker at the business management schools of several noted universities including Harvard, Yale, Stanford, USC and Kellogg School of Business Management.
About JSTN
JSTN™ - Job Search Television Network is a digital, multimedia platform that uses the power of video for the recruitment and employer branding needs of organizations. JSTN's job specific videos, as well Cultural Insight's provide information on the companies behind the job. JSTN's revolutionary technology allows the video to be utilized through the employer's career site, email campaigns, and throughout all the web's social networks, mobile devices, and through JSTN's television network. JSTN's video technology provides a revolutionary way to attract top candidates, the metrics reports are leading employers to conversion rates that are 3 to 9 times higher than traditional sourcing! Through a unique TV news format, JSTN™ guides jobseekers to the most sought after jobs and lucrative positions in the area. Simply put, JSTN™ is the future of job employment.
This press release was distributed through PR Web by Human Resources Marketer (HR Marketer: http://www.HRmarketer.com) on behalf of the company listed above.