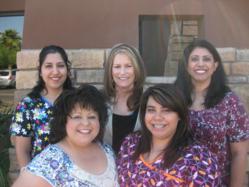 Number with reported hay fever in the past 12 months: 7.1 million

Number with reported respiratory allergies in the past 12 months: 8.6 million

CDC.gov
(PRWEB) May 23, 2012
Many years ago Arizona, with its arid, hot climate, was the place to move for allergy sufferers and asthmatics alike. However, over the years, Tucson and Phoenix have become the number one and number three hot spots for asthma and allergy. This is according to a 2003 study by a statistician named Bert Sterling. This is evident at Southwestern Pediatrics Gilbert. Multiple children come in everyday who suffer greatly from allergies and many who have severe asthma secondary to these allergies. Pediatricians sometimes have to go through the gamut of oral, intranasal allergy medicines as well as asthma medicines to try to control the symptoms.
Allergies and asthma can be quite challenging for patients and their parents and sometimes become the bane of their existence as they are always feeling behind the ball on treating the symptoms. As a result, dealing with asthma and allergies has become a top priority at Southwestern Pediatrics Gilbert. A very important part of diagnosis and treatment of these maladies is to find out what the triggers of these symptoms are and how to avoid them.
But how is it determined what environmental allergies affect these children and their families? A very effective way to assess for these allergies is with skin testing. Panels of multiple fine needles treated with many different allergens ranging from grass, trees and weeds to animal dander, hair and fungi are placed on the skin. These tests can help elucidate what may be causing allergies and asthma in the home, allowing parents to get rid of those plants and check for fungi, or sometimes change what pet the child plays with.
However, trying to eliminate these allergens can be difficult, especially things that parents cannot see or identify like fungi and certain plants. The thought of sending a beloved pet away is also problematic. So what's the next step in allergy treatment? Using allergy immunotherapy or allergy shots has become the key in many families. A recent study done by the American College of Allergy, Asthma and Immunology, found that after studying 20 difference studies of 935 patients, allergy shots were highly effective.
So to continue to be proactive in the community to help treat and prevent asthma and allergies, Southwestern Pediatrics Gilbert has teamed with Allergy 123 to start weekly skin testing on allergy sufferers. This will help pinpoint what environmental factors may be contributing to their illnesses. Along with these tests, once the triggers are found, allergy immunotherapy can be started. Allergy 123 has highly trained medical assistants that explain and teach parents how to administer the shots, with them coming in multiple times over a 6 week period and then transitioning them to home therapy. The actual immunotherapy is manufactured by a leading company in immunotherapy, Hollister-stier laboratories.
Please call Southwestern Pediatrics Gilbert and set up an appointment. Fortunately, this is covered by most insurance. Remember in the meantime continue to be attentive to the possible things in the home that may be harboring allergens. Use Hepa filters in children's bedrooms air vents, remove carpet or shampoo frequently. Don't forget to use hypoallergenic mattress covers and try not to open the windows, especially on high pollen days, so as not to let the allergens in. Make sure the children are washing their hands and faces after being outside, and keep that pet clean. Take charge of your child's allergies and find a better solution for their suffering.
Southwestern Pediatrics Gilbert is located in the Spectrum Falls plaza at the intersection of Williams Field Rd and Val Vista Drive. We accept most insurances and have a self pay and payment plan options available. Make us your child's medical home...2730 S. Val Vista Dr. Suite 161, Gilbert AZ 85295. 480-857-6316