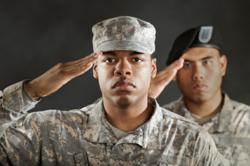 This video was absolutely amazing. This is multicultural trauma treatment at its best. I appreciate the idea of speaking to people using their language and culture. Well done! - Keith Haas, LCSW
(PRWEB) May 22, 2012
National Institute for the Clinical Application of Behavioral Medicine has provided health and mental health professionals with top level training in cutting-edge mind-body medicine for over 20 years. After getting thousands of views and hundreds of comments NICABM is excited to release a video to the public which shows therapists and soldiers how to use guided imagery effectively. To view the video, click here.
Guided imagery can provide healing and relief for many military personnel and soldiers. However, sometimes they need to be met at their current mental and emotional status. This video shows how to increase the effectiveness of trauma therapy by meeting clients "half-way." Therapists, soldiers, first-responders and other people who may be suffering from some form of trauma, or ptsd, can benefit from this video by learning how to apply guided imagery.
About NICABM
The National Institute for the Clinical Application of Behavioral Medicine (NICABM) is a pioneer and leader in the field of mind-body-spirit medicine.
As an accredited provider of continuing education for health and mental health care professionals for over 20 years, NICABM is at the forefront of developing and delivering programs with "take home" ideas, immediately adaptable for practitioners to use with their patients.
We offer programs in brain science, treating trauma, mindfulness meditation, and other cutting-edge topics in mind-body medicine. Through expert interviews highlighting the latest ideas, we equip practitioners with innovative and effective techniques to use with clients.