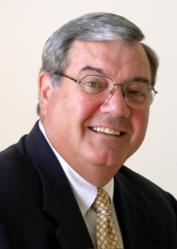 I am thrilled to come home to RG and help to renew and reinvigorate this talented team.
Jim Leto
Alexandria, VA (PRWEB) May 22, 2012
Robbins-Gioia (RG) today announced that it has been acquired by a management-led team of investors, a move that will establish the firm as an independent, U.S.-owned entity once again. As part of the acquisition, Jim Leto returns to his previous position as CEO of the firm, joined by new and returning management team members.
RG was established in 1980 to professionalize the emerging field of program management and help clients achieve superior results in designing and executing large, complex initiatives. In 2005, after steady growth and significant success, the company was acquired by the Institute for International Research, which was in turn acquired by Informa (based in London), the world's largest conference and event company. The spin-out of RG to independence will allow management to refocus on expanding its services and technology business while continuing to deliver outstanding service to both government and commercial clients.
According to Jim Leto, who served as president and CEO of RG during a major growth period from 2002-2006, "This is an exciting moment. I am thrilled to come home to RG and help to renew and reinvigorate this talented team. RG's range of professional services covering portfolio management, program design, project management, technology support, workforce empowerment, and performance management are needed now more than ever before. The passion and commitment of our employees to help their customers succeed is simply unrivalled and I feel privileged to have the opportunity to lead them once again."
Joining Mr. Leto, RG's new leadership team will be formed from selected new, returning, and existing management team members. Ron Bohlin, former McKinsey partner and co-founder of Nextera Enterprises, will become chairman and chief strategy officer. Bradley King, former CEO – North America of Serco, will become president of the federal division. Brian Hays, former senior vice president of SAIC, will become president of the commercial division, and Christopher Heath will return to RG as chief technology officer.
"RG will continue to advance our leadership position in core program management disciplines to help our clients address emerging needs and opportunities related to new technology, performance optimization, and human capital management," Leto stated. "We intend to remind the market of Robbins-Gioia's status as one of the most trusted sources of top-notch professional skills, dedicated to the principles of maintaining an independent professional perspective, putting our clients' interests first, and ensuring integrity in everything we do."
About Robbins-Gioia
For over three decades, Robbins-Gioia has brought people, processes, and technology together to create innovative, results-focused solutions for high-risk, complex initiatives across industries. Based in Alexandria, Virginia, RG serves clients in numerous government and commercial organizations.