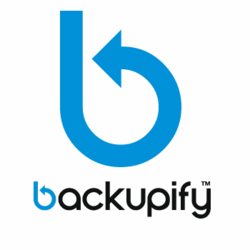 We are thrilled to have Backupify join the Cloud Solutions Provider Program because they bring all of the elements of an elite ISV partner to our Google Apps Reseller membership.
Andover, MA (PRWEB) May 22, 2012
MSPexcellence, the business-building consultancy for Cloud Solutions Providers (CSPs) today announced that Backupify, the leading backup provider for cloud based data will be joining its recently announced Cloud Solutions Provider Program as a platinum sponsor. The Cloud Solutions Provider Program provides a blueprint for Google Apps Resellers to follow when building a CSP business by delivering IT services based on their own cloud solutions ecosystem. Backupify represents a best-in-class technology that is integrated with Google Apps that enhances the business value of a Google Apps customer solution while increasing the revenue value of that customer to the reseller. As an ISV member of the CSP Program, Backupify will contribute resources and insights to reseller members on how to design winning data backup solutions, acquire new customers and generate recurring revenue by enhancing the value of Google Apps with its cloud backup and disaster recovery service.
"Like MSPexcellence, we believe the era of the CSP has arrived and the industry migration from premised-based IT to the cloud is in full swing," said Rob May, CEO of Backupify. "We were one of the first ISVs to embrace Google's cloud-based approach to collaboration and messaging and we are now the first ISV to endorse a structured program dedicated to building a profitable and high growth recurring revenue business based on Google Apps."
Last year Backupify introduced a partner program that provides a recurring revenue stream for Google Apps Resellers and supports their partners with product and sales training, a dedicated channel team and an extensive marketing toolset. Backupify works with all of the components of the Google Apps suite including the recently announced Google Drive by providing continuous data protection against user error, viruses, data corruption, hacking or sabotage. Backupify also offers automated backup and restore capabilities for social media services such as Facebook, Gmail, Twitter and Picasa as well as an administrator's console to simplify deployment and to provide real-time centralized monitoring.
"We are thrilled to have Backupify join the Cloud Solutions Provider Program because they bring all of the elements of an elite ISV partner to our Google Apps Reseller membership," commented Todd Hussey, MSPexcellence Co-Founder. "Our members value ISVs that have a strong commitment to the reseller channel, enable recurring revenue, tightly integrate with Google Apps and offer the brand awareness of a respected and established player in the cloud services arena."
MSPexcellence launched the Cloud Solution Provider Program on April 3, 2012 and is working with a constantly expanding community of Google Apps Resellers to utilize comprehensive blueprints for planning, modeling, pricing, marketing and selling cloud solutions that maximize recurring revenue and profitability. The program features a unique Virtual Peer Group (VPG) that is hosted by MSPexcellence during weekly online sessions and also provides an online discussion forum that facilitates an ongoing dialogue between members of the VPG community. Membership in the Cloud Solutions Provider Program is available to Google Apps Resellers for an annual fee of $1,995.
About Backupify
Backupify is the leading backup provider for cloud application data, offering an all-in-one archiving, search and restore solution for the most popular online services including Google Apps, Salesforce, Facebook, Twitter and more. Backupify ensures that companies can access and control the data they entrust to these systems and prevents data loss from external threats, user error or service failure. Backupify was founded in 2008 and is based in Cambridge, Massachusetts. For more information, please visit http://www.backupify.com or follow @Backupify on Twitter
About MSPexcellence
MSPexcellence is a provider of business building strategies, tools and services for managed service providers and their technology suppliers. The company was founded by Todd Hussey and Dave Zwicker who bring unparalleled industry experience to the MSP and CSP business services landscape in the form of technology messaging and positioning, pricing and packaging strategies, go-to-market planning, content-driven lead generation programs, effective sales staffing and management of the sales process. This experience is embodied in the industry's most complete compilation of MSP/CSP best practices, the Cloud Solutions Provider Program. More information about MSPexcellence is available at http://www.mspexcellence.com or follow @MSPexcellence on Twitter.