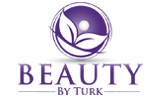 The Skin Fitness MD menu is a revolutionary way for patients to get the most out of their procedures and to experience maximum results through sustainable skin care practices. Julie Lindh
New York, NY (PRWEB) May 22, 2012
Skin care expert Julie Lindh, the creator of the 4-step Skin Fitness treatment program, and award-winning esthetician Emilia Kozlowski have teamed up to expand the Skin Fitness service offerings to include an "M.D. level" component to the menu. Lindh and Kozlowski, who both offer state-of-the-art skin care treatments to a devout following of fans, collaborated on the program's expansion in order to provide facial plastic surgery patients with the opportunity to experience innovative and non-invasive skin care as an add-on to other surgical or non-surgical treatments. "The Skin Fitness MD menu is a revolutionary way for patients to get the most out of their procedures and to experience maximum results through sustainable skin care practices."
The Skin Fitness Concept was created by Lindh in 2009 and is based on the philosophy of correcting, repairing, rejuvenating and preserving skin. The program, which is aimed at achieving ageless beauty, includes 5 levels of powerful treatments, a system of skin care products, a "glowing skin" diet and face fitness techniques for at-home extension of the program. It's a unique approach to skin care in that all products and procedures use ingredients that work on the upper layers of the skin, as well as the deeper muscle foundation.
Jon B. Turk, MD, a nationally recognized facial and reconstructive surgeon, is the first doctor to offer the Skin Fitness regimen to his Manhattan-based clientele. "The program is a natural fit for Dr. Turk's patients who are seeking innovative and effective non-surgical skincare, or for those interested in maintaining the best post-op results," commented Kozlowski, who is also the Director of Skin Care for Turk. The service menu will be offered in several levels, as well as with a new SkinFitness MD menu. Lindh and her team will promote the new partnership through monthly on-site events, kicking off on June 14th at Dr. Turk's Manhattan office with a demo and workshop. Current and prospective patients and the media are invited to attend.
About Dr. Jon B. Turk
For several consecutive years, Dr. Turk has been named one of America's Top Plastic Surgeons by New York Magazine. Dr. Jon Turk's excellence in the field of plastic surgery has also been recognized in a variety of publications including Harpar's Bazaar, Glow and W Magazine.
Dr. Turk is Double Board Certified by the American Board of Facial Plastic and Reconstructive Surgery and the American Board of Otolaryngology - Head and Neck Surgery. He performs a variety of services including facelifts, functional and aesthetic rhinoplasty, eyelid surgery, endoscopic brow-lifts, liposuction of the neck and jowls, facial implants, reconstruction of facial deformities, and skin treatments such as Restylane® and laser skin resurfacing.
Dr. Jon Turk's Manhattan office is located at 800A Fifth Avenue, New York, NY, 10065. To schedule an appointment, call (212) 421-4845, or visit http://www.jonturkmd.com.
About Emilia Kozlowski
Emilia K. is a certified medical esthetician with 15+ years of experience in the medical cosmetic community. She has worked with plastic surgeons in Florida and Manhattan and was on the staff of Bliss Spa for 10 years. Emilia is known for her expert facials, peels, and de-pigmenting masks. She is one of the most experienced users of the Edge HydraFacial™ System and is on their advisory and teaching board. More recently, Emilia was trained as part of the luminary program for the Exilis® non-invasive skin tightening system and is one of the country's most experienced technicians in this technology. Emilia was named one the ten best estheticians in New York City by Allure magazine and practices in Manhattan and Woodbury, Long Island.
About Julie Lindh
World-renowned aesthetician Julie Lindh is a renowned skin care expert. With her uniquely innovative four-phase approach towards skin care, Julie helps patients achieve and maintain clear, glowing and radiant skin, making it easy to understand why some devotees call her "the healer". Lindh's skincare philosophy is based on a belief that treatment is unique to each skin profile. The services offered in her NYC and Sweden based offices are customized, and are provided only after Lindh completes a full skin analysis of each patient. She also travels the world to cater to clientele, including A-list celebrities, socialites and high-end day spas.