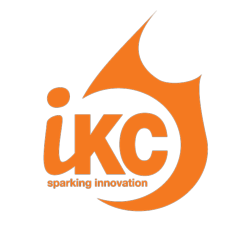 Kansas City, MO (PRWEB) May 23, 2012
Kansas City's newest innovation and entrepreneurship conference, iKC is hosting the first-ever Fearless Innovators' and Ruthless Entrepreneurs' Unconventional Pitch (Fire Up) on June 20, 2012 in Kansas City, Missouri.
A Fire Up is an intense five-minute presentation from innovators and entrepreneurs from throughout the local community who wish to present an innovation, startup or idea to a large audience. At the iKC Fire Up, presenters will only have 20 Powerpoint slides and 15 seconds per slide to communicate their idea to a crowd of over 500 people.
This year, twelve Fire Up participants have the opportunity to present one of two topics: "What is the Next Disruptive Idea?" and "The Answers to Questions You Didn't Know You Had".
Interested Fire Up participants are encouraged to submit their information to the iKC website at http://www.sparkinginnovation.org/fire-up. To learn more about iKC and Fire Up, please visit http://www.sparkinginnovation.org or call Think Big Partners at 816-842-5244.
About iKC
iKC, presented by Master Your Card Missouri, takes the best of both The Chamber's Innovation Conference and Think Big Partners' Think Big Kansas City conference and welds them into one day-long conference. iKC is Kansas City's premier conference on innovation and entrepreneurship on June 20, 2012 at the H&R Block World Headquarters in downtown Kansas City, Missouri.