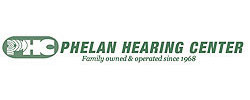 Beaumont, TX (PRWEB) May 22, 2012
Phelan Hearing Center, with offices in Beaumont and Nederland, is pleased to now be offering the Aquaris by Siemens, a first in hearing aid technology. As many hearing aid users know, it can be difficult to enjoy life's many excitements while preserving their aids, but thanks to Siemens and the Aquaris, users no longer need to make a choice between having fun and hearing well.
In a first for hearing aids, the Aquaris isn't just water repellant, it's truly waterproof. Take it to the beach, to the pool, to the lake, or anywhere else and it will perform just as well on land as it will in the water. The Aquaris was designed to be able to go places no other hearing aid could handle.
Not only is the Aquaris waterproof, it is also resistant to moisture. This will come as a relief to those who have had to choose between playing sports and keeping their hearing aid dry. Sweat is no issue for the Aquaris, and it can play harder than any other aid out there. It even features a sports clip to prevent losing it while on the go. With a proven waterproof housing shell and battery door, the Aquaris is ready for anything.
Being waterproof and moisture resistant isn't the only thing that makes the Aquaris such a breakthrough in hearing aids. It's also virtually shockproof thanks to its extreme resistance to mechanical stress. Better still, it's also completely dustproof, making the Aquaris as comfortable and reliable in dusty environments as it is in the water.
Using the same technology found in the Aquaris hearing aid, the accompanying Aquapac includes the same protective features and is ready to hold cell phones, cameras or mp3 players so users can take those with them wherever their adventures may lead.
About the company:
Cornelius (Neal) Phelan and his wife, Natalie Phelan, established the Phelan Hearing Center in 1968. The Phelan Hearing Center is known for its customer service and dedication to the hearing health of it's patients by providing state of the art audiology diagnostics, hearing aids, as well as rehabilitative and counseling services. Cornelius' son James Phelan now carries on the family business with his daughters. Christy Phelan Simon, Au.D and Brandi Phelan Coffin, Au.D, and Christy's husband Jason Simon joined the business after receiving education and training to carry on the 3 generation family tradition of service, hearing products and rehabilitative counseling. Their center provides comprehensive hearing services including complete hearing evaluations, hearing loss rehabilitation, education and counseling. Phelan Hearing Center's goal is to improve the lives of the people with hearing loss through better hearing and quality hearing care services. In order to meet patients' individual hearing needs, they may refer them for medical treatment, if indicated or recommended hearing aids or other assistive listening devices. They dispense a wide range of hearing technology including the latest models to suit most every hearing loss, hearing need, lifestyle and budget. They look forward to meeting you and serving all of your hearing needs. For more information visit their website at http://www.phelanhearing.com, or contact them today.
Beaumont:
2261 North Street, Beaumont
409-832-9421
Nederland:
3620 Hwy. 365, Nederland 409-722-9421
Toll Free: 1-800-359-6351
Online: http://www.phelanhearing.com