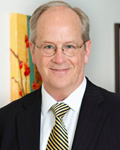 Los Angeles, California (PRWEB) May 22, 2012
Cohen Asset Management, Inc. announced the appointment of Robert C. Beedle as Senior Portfolio Accountant, a new position at the growing Los Angeles based industrial real estate investment and management firm. Mr. Beedle will be working out of the firm's Los Angeles office and is responsible for the accounting and reporting functions for assets held within the firm's institutional comingled fund portfolios. Bob will be a key member of the investment group that reports directly to the Senior Vice President of Asset Management and the Chief Financial Officer.
"This is an important appointment for our real estate investment firm. Bob is a veteran in the institutional real estate investment management field that will add to our already strong team as we expand our asset base with our institutional partners," said Scott McGinness, Executive Vice President and Chief Financial officer of Cohen Asset Management.
"Bob's leadership and relationships will also prove valuable to our firm as we continue to provide our investors with a solid platform on which to further develop as a multi-disciplined real estate investment firm specializing in industrial assets with a growing portfolio," added Doreen Ray, Senior Vice President of Asset Management.
Prior to joining Cohen Asset Management, Inc., Mr. Beadle's approximate thirty year career in the real estate industry included roles at American Realty Advisors where he managed reporting for separate accounts, closed and open-ended funds and Cushman & Wakefield where he managed accounting and reporting for corporate and institutional clients. Mr. Beedle is an active member of the National Association of Real Estate Investment Managers (NAREIM) and has held memberships in BOMA and NCREIF, where he served on the compliance committee. Mr. Beedle earned his degree in business administration with an emphasis on real estate finance at the University of Southern California and is a native of California.
About Cohen™
Cohen Asset Management, Inc., ("CAM"), is a private commercial and industrial real estate investment firm whose relationships extend to high net worth individuals, institutional investors and domestic business entities. The private real estate investment firm is an active operator and investor of commercial and industrial real estate assets and has a well-established reputation as a value added investor focusing on commercial and industrial real estate opportunities that are inefficiently priced due to a variety of circumstances such as vacancies, rollover risk, sub-optimal management, inefficient current use, deferred maintenance, long-term undervalued leases or other unfavorable property and market conditions.
Forward looking Statement
Except for the historical facts, the statements in this press release regarding CAM's business activities are forward-looking statements based on the beliefs of, assumptions made by, and information currently available to us about known and unknown risks, trends, uncertainties and factors that are beyond our control or ability to predict. Although we believe that our assumptions are reasonable, they are not guarantees of future performance and some will inevitably prove to be incorrect. As a result, our actual future results can be expected to differ from our expectations, and those differences may be material. Accordingly, investors should use caution in relying on past forward-looking statements to anticipate future results or trends. Except as required by law, we assume no obligation to update any such forward-looking statements.