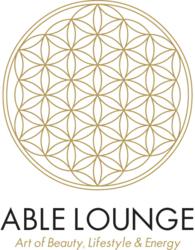 New York, NY (PRWEB) May 24, 2012
Skin care innovator Julie Lindh, the creator of the 4-step Skin Fitness concept, has teamed up with psychologist and lifestyle author Fredrik Bengtsson on Sweden-based venture ABLE Lounge. ABLE (which stands for Art of Beauty, Lifestyle and Energy) is a new lifestyle sustainability concept that caters not only to beauty and wellness needs, but also to overall health and balance in all aspects of life, including the physical, mental, and spiritual components.
The ABLE Lounge offers tools and services for education and support, resources including beauty and wellness lounges and an exclusive online community led by industry experts in six fields: beauty awareness, body awareness, mental and emotional well-being, leadership, spirituality and inspiration. ABLE will work in collaboration with other local like-minded businesses in Stockholm, Sweden to offer retreats, networking events, workshops and forums to members.
As the concept is just getting off the ground, Lindh and Bengtsson are offering a free limited time membership to help grow the core ABLE community. Membership benefits include a VIP card, program manuals, select complimentary consultations and retail samples, and discounts on select services and retail items through the ABLE Lounge. Members will also receive access to the exclusive online community of experts, along with invites to monthly events.
To find out more about the ABLE Lounge, or to sign-up for a complimentary membership, visit the site at http://www.ablelounge.com/index.html.
About Fredrik Bengtsson
Fredrik Bengtsson is a psychologist, organizational consultant and author. He is the founder of Haga Life Centre Ltd. and has several decades of experience in the health, wellness and lifestyle industries. Bengtsson is the author of four books on the topics of society, working life and human health in the Western world over the past decade. For more information or to contact Fredrik, email fredrik@ablelounge.com.
About Julie Lindh
World-renowned aesthetician Julie Lindh is a renowned skin care expert. With her uniquely innovative four-phase approach towards skin care, Julie helps patients achieve and maintain clear, glowing and radiant skin, making it easy to understand why some devotees call her "the healer". Lindh's skincare philosophy is based on a belief that treatment is unique to each skin profile. The services offered in her NYC and Sweden based offices are customized, and are provided only after Lindh completes a full skin analysis of each patient. She also travels the world to cater to clientele, including A-list celebrities, socialites and high-end day spas.
JL SkinFitness by Julie Lindh is located in Flatiron, NYC, NY. For an appointment, visit http://www.jlskinfitness.com, call (646) 3405016 or email Julie at julie@jlskinfitness.com. Julie also has an active blog, Facebook and Twitter presence.