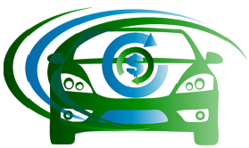 We love working in this city, paying cash for cars in Milwaukee has been a great business move.
Milwaukee, Wisconsin (PRWEB) May 23, 2012
Earning money conveniently from old unusable cars has become amazingly easy for the car owners in Milwaukee. Nation's leading junk car removal service provider Cash for Cars Quick is making their presence felt in this region with their efficient collection, recycling, and disposal facilities. Apart from making a decent amount of money from their unusable cars, these car owners are also making a significant contribution towards building a sustainable environment for the future generations. The company's cash for cars Milwaukee service can differ but the amount of money offered by the company generally varies between $150 and $600, depending on the make, model, and year of manufacturing of the car." Our numbers in the Milwaukee market and surrounding cities has pickup over the last few months, I believe the growth can be attributed to a strong internet presence" CEO William Leonard stated. Find out more about selling junk cars in Milwaukee by visiting http://cashforcarsmilwaukee.cashforcarsquick.com/.
The concept of junk car removal is nothing new in the Milwaukee. However, there was a time when the car owners had to pay money from their pocket to get rid of these cars. The cash for junk cars Milwaukee industry has certainly changed in the recent years with many companies beginning to offer disposal service. However, very few of them can match the quality of service offered by Cash for Cars Quick. The company's cash for cars Milwaukee service is committed to providing prompt service and maximum return to their clients. Visit their main website at http://cashforcarsquick.com
The advanced scrapping, recycling, and disposal service offered by the company's affiliates are different from the conventional practice followed in the junkyards. The process involves treatment for solids, fuels, oils, and hazardous fluids with authorized treatment facilities. All the recyclable components are sent for reuse as per the environment protection guidelines. Cash for Cars Quick has also built a great reputation in this region by building awareness amongst the car owners for disposal of their cars. One of the many satisfied customers of the company strongly recommends them saying, "I never thought it is so easy to dispose old cars. Cash for Cars Quick is a pleasure to deal with".
About the Company: Cashforcarsquick.com is a growing junk car recycling for cash company that provides high return to the car owners throughout the United States. The company follows environment friendly disposal practices to safeguard the future of the planet.
Contact:
William Leonard
Phone: 888-862-3001
Email: info(at)cashforcarsquick(dot)com