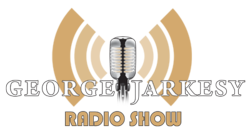 As a former NEAA Presenting Company, I am very excited to see them moving forward!
Five Points, CA (PRWEB) May 22, 2012
The George Jarkesy Show went live from the Wall Street 1-2-1 Conference and welcomed guest Mark Grewal, the Chief Executive Officer and President of S&W Seed Company. George inquired about the company's main seed product, alfalfa to which Grewal replied that the grain is the "4th largest grown crop…that feeds the world." Jarkesy then touched on the increase in demand for beef that will consequently "drive an increase in need for alfalfa."
The conversation then moved to an up and coming seed product, stevia, a zero calorie natural sweetener. George stated that he "believes that all Coke products and drinks will be using stevia with in the next 5 years" as the primary sweetener. Grewal replied that S&W Seed is "leading the US in production of the leaf currently" and that the company is "the first large scale commercial operation" producing the sweetener. He also stated that the company has a contract with PureCircle who is the "largest processor of the raw product." Grewal also commented, "just the diabetic culture will wrap [stevia] up to big levels." Jarkesy stated that "revenues are up by 480%" and " earnings per share have increased over 400%" reflecting that this 'growing' company is growing.
To listen to this episode, please click this link.
About Jarkesy & Company (link)
George Jarkesy is a money manager and professional investor, respected financial and corporate adviser, and radio host of the nationally syndicated 'The George Jarkesy Show'. He is a frequent market commentator and guest on FOX Business News, FOX & Friends, and CNBC. George started his career in the financial services industry with a New York Stock Exchange member. George also serves on the Finance Committee of the Republican National Committee (RNC) and is an active member of the National Investment Banking Association, The Jarkesy Foundation, Helping A Hero, and Chairman of The National Eagles and Angels Association
About S&W Seed Company (SANW)
S&W is a leader in breeding and developing proprietary alfalfa seed varieties that grow in warm climates and which can thrive on poor, saline (salty) soils. As farm land and resources become scarcer worldwide, S&W's claims to salt tolerance and high yields gives us a competitive advantage, and our product leadership is verified by years of university-sponsored tests and trials. Our 40 acre alfalfa seed cleaning and processing facility in Five Points, California is owned and operated by S&W. Our management team includes the former head of the UC Davis Alfalfa Testing and Development Program, W. Robert Sheesley. Our focus is to capitalize on the physical assets and product strengths of S&W.