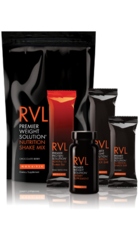 The combination of these enhancements encourages fat burning, helps build lean muscle mass and helps curb your appetite as you add nutritious, balanced meals and moderate exercise to an overall health program.
Salt Lake City, UT (PRWEB) May 22, 2012
MonaVie, a global leader in premium nutrition products made from the rarest ingredients in the world, announced substantial enhancements to its MonaVie RVL Premier Weight Solution line of products at its Convention of the Americas event in St. Louis, Mo., May 17–19, 2012.
The MonaVie RVL Premier Weight Solution, already one of the most effective weight management product lines on the market, introduced enhancements to its three-part weight loss system that improves its effectiveness in delivering the right mix of protein, carbohydrates and fats. The aim of these improvements is to facilitate blood sugar stabilization, which is the key to sustainable weight maintenance and the underlying principle driving the MonaVie 90-Day RVLution.
The RVL system helps you to reach your weight management goals with an approach based on three purpose specific components:
1. RVL Nutrition Shake Mixes
2. Snack and Protein Bars, including the new HDH Pro 10 Protein Bar
3. RVL Dietary Supplement
The enhancements to the RVL Nutrition Shake Mix and the newly added HDH Pro 10 Protein Bar make the RVL system the right blend of high quality macro- and micronutrients as well as specialized phytonutrients delivered to your body at the right time and in the right forms for optimal physiological impact.
The combination of these enhancements encourages fat burning, helps build lean muscle mass and helps curb your appetite as you add nutritious, balanced meals and moderate exercise to an overall health program.
IMPROVED RVL NUTRITION SHAKE MIX PROVIDES "WHOLE BODY NUTRITION ENHANCEMENT"
The enhanced formulation of the RVL Nutrition Shake Mix goes beyond a healthy meal replacement to a new level of "whole body nutrition enhancement." The uniqueness of the nutrition shake mix comes from its three-pronged approach that features macro-, micro-, and phytonutrients in the most nutrient-dense powder formula on the market today.* Each of the three prongs of this formula have been strengthened and improved in the following ways:
Macronutrients
The RVL Nutrition Shake Mix features a balanced blend of high quality protein, low glycemic carbohydrates and essential fatty acids, including omega-3. Enhancements to this blend include:

Improved Protein—providing 16 grams of ultra-pure whey protein isolate and hydrolysate for optimal muscle maintenance.
Improved Carbs—providing a blend of low-glycemic sources, such as brown rice syrup and Palatinose,® to help balance blood sugar and minimize glucose spikes.
Improved Fats—including healthy oleic acid and omega-3s from sunflower oil and flaxseed to help improve satiety (feeling of fullness).
Improved Fiber—resulting from a new blend of inulin and flaxseed that supports digestive function.
These improvements enhance the shake's ability to:
Promote lean muscle mass†‡
Help maintain healthy blood sugar levels†‡
Fight hunger, so you consume fewer calories†‡
Micronutrients
This component of the RVL Nutrition Shake Mix includes a comprehensive source of 26 essential vitamins and minerals. These micronutrients are essential to the process of converting food calories into energy that your body can use. The micronutrients in the shake:
Promote optimal health and wellness†‡
Help protect and maintain cells, tissues, and organs†‡
Enhance energy metabolism†‡
Phytonutrients
This prong of the RVL Nutrition Shake Mix includes a diverse array of flavonoids, carotenoids, anthocyanins, proanthocyanidins and catechins, contributing to full spectrum antioxidant protection. MonaVie has strengthened the phytonutrient mix to provide antioxidant protection equivalent to 12–14 servings of fruits and vegetables from a combination of açai, vegetable carotenoids, pine bark flavonoids, maqui, jabuticaba, camu camu, cupuaçu and acerola. Phytonutrients in the shake:
Promote overall health and well-being†‡
Protect your body at the cellular level†‡
Fight oxidative damage and the signs of aging†‡
MONAVIE RVL HDH PRO 10 PROTEIN BAR PROVIDES MAXIMUM PROTEIN ABSORPTION
The HDH Pro 10 Protein Bar is being added to the RVL product mix to provide maximum protein absorption. At the heart of the HDH Pro 10 bar is our specialized "high-degree of hydrolysis" (HDH) whey protein—perhaps the most advanced, fastest absorbing protein ever developed. The speed at which HDH protein is absorbed encourages fat burning, helps curb your appetite and assists your body in maintaining and building lean muscle mass.
The bar also includes a low glycemic blend of natural sweeteners—including sucrose, fructose and stevia—allowing blood sugar levels to rise appropriately to support appetite control, fat loss and muscle maintenance. MonaVie has also added its specialized, freeze-dried açai to the bar to provide antioxidant protection. This delicious bar:
Curbs your appetite†‡
Helps build muscle faster†‡
Features 40 percent di- and tri-peptides for optimal protein delivery†‡
MONAVIE RVL DIETARY SUPPLEMENT NATURALLY BOOSTS METABOLISM WITHOUT HARSH SIDE EFFECTS
Numerous factors are important to consider when it comes to weight management—everything from the number of calories you consume each day to the blend or combination of those calories (carbs versus protein versus fat) and the need to balance blood sugar fluctuations. Sometimes, no matter how "good" you are with your diet, you can use a little additional help—and that's where the RVL Dietary Supplement comes in to help supercharge your weight management benefits when combined with a sensible diet and regular exercise.
Taken twice daily between your main meals, the RVL Dietary Supplement delivers a boost to your metabolism—without harsh stimulant side effects—through a novel phytonutrient blend, including:
Catechins (from green tea leaf extract) to help naturally and gently accelerate calorie expenditure and fat metabolism.†‡
Proanthocyanidins (from lychee fruit extract) to help reduce total body fat, including visceral fat. †‡
Polyphenols (from bush mango seed extract) to help manage appetite between meals.†‡
RVL IS THE RIGHT BLEND, AT THE RIGHT TIME, IN THE RIGHT FORMS
When it comes to effective weight management, what you consume (the blend), when you consume it (the timing) and how it is consumed (the form) is of equal importance. The MonaVie RVL Premier Weight Solution addresses each and every aspect of metabolism to help you maintain the mix you need to reach and maintain optimal nutrition.
*Compared to leading U.S. brands.
†When combined with a sensible diet and regular exercise.
‡These statements have not been evaluated by the Food and Drug Administration. This product is not intended to diagnose, treat, cure or prevent any disease.
About MonaVie
From the first sip to the last bite, MonaVie is changing lives for the better. Since 2005, MonaVie has created premium, all natural products dedicated to promoting health and wellness worldwide. With distribution in 21 countries, MonaVie brings you antioxidant-packed health juices, nutrient-rich weight solutions, revitalizing energy drinks, and powerful nutritional elements made from the best and rarest ingredients on Earth. Together with the business opportunity, MonaVie products empower people to live healthier, more meaningful lives. That greater meaning is revealed through our heartfelt commitment to doing good in the world and by helping children and families in need through The MORE Project. Start living A More Meaningful Life™ today and discover the true, life-changing power of MonaVie goodness. Learn more at http://www.monavie.com.