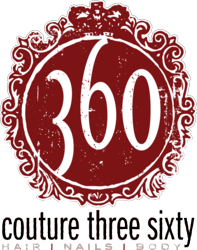 "What I love about Barbara is that she believes beauty comes in all sizes,"said De Paola
Lake Zurich, IL (PRWEB) May 25, 2012
Couture 360 is once again giving back in style! This summer's gala event—LaTeaDa, Fashion & Trunk Show—will be held at Wynstone Golf Club in North Barrington on June 24th from 12-4 p.m. Seats are limited and tickets ($50 each) can be purchased online (LaTeaDa.info) through June 11th. Proceeds will benefit Emmaus House of Hospitality.
This exclusive event will feature two fashion designers: Barbara Bates (from NBC's "Fashion Star") and Timothy Westbrook (Artist-in-Residence at The Pfister Hotel). "We're creating an event that's truly exciting and that will make you feel good about yourself," said Rose DePaola, owner of Couture 360.
Barbara Bates, fashion designer and owner of Barbara Bates Designs (barbarabatesdesigns.com) in Chicago, will be providing fashions created specifically for the day's event. "What I love about Barbara is that she believes beauty comes in all sizes," said DePaola. Bates, recently seen on NBC's "Fashion Star," has dressed some of the world's most fabulous fashionistas including Michael Jordon, Oprah Winfrey and Whitney Houston.
Timothy Westbrook, fiber artist and fashion designer (unicorns.carbonmade.com), will be showcasing his work at the event. Westbrook, currently serving as Artist-in-Residence at The Pfister Hotel, incorporates repurposed materials and his own hand-woven fabrics into his fashion designs. "We are so excited that Timothy will be sharing his unique designs at our fashion show," said DePaola.
To purchase tickets or find out more about the event, visit LaTeaDa.info.
LaTeaDa event sponsors: Abernook, Ablan Gallery, CDUdotcom, Holiday Inn Express & Suites, Lake Zurich Florist, Lake Zurich Travel & Cruise, LRS Interiors, Revelation Productions, Sephora, Timothy Grant Jewelry, Wynstone Golf Club.
About Emmaus House of Hospitality: Providing food, clothing and funding for shelter to families in need, helping them move from crisis to stability. They strive to eliminate the social causes of poverty that affect the people they serve by raising awareness and advocating for change. Find out more online at emmaus-house.org.
About Couture 360: Our commitment to world-class service in beauty, fashion and style of living sets Couture 360 apart from other salons. Named "Salon of the Year" in 2011 by Salon Today, Couture 360 is strongly committed to giving back to the community through fundraising events.
Visit us online at couture360.com.