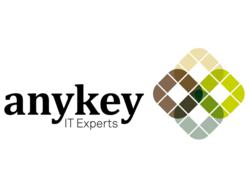 We fell in love with OpenDNS Enterprise for its simplicity, performance and reliability.
SAN FRANCISCO (PRWEB) May 23, 2012
OpenDNS, the world's largest and fastest-growing provider of Internet security and DNS services that deliver a safer, faster and more intelligent Internet experience to everyone, today announced Anykey IT is using OpenDNS Enterprise, the favorite security solution of managed service providers across the globe. Anykey IT, a leading Swiss IT Solutions Provider that helps countless schools find solutions to complicated IT problems, is using OpenDNS for Managed Service Providers to provide solutions that immediately eliminate complexity within the primary school networks it manages.
When the Anykey IT team began consulting for schools, they discovered that schools, which already struggle to allocate limited IT and budget resources, were fighting with incredibly intricate and difficult-to-manage networks. The organization quickly identified its focus as eliminating complexity on school networks and working with its clients to move services out of local networks into the cloud. The team also identified cost of ownership as a recurring barrier for schools in finding an optimal solution, as the services that provided the most powerful protection often came at too high of price. The Anykey IT team went in search of a low-cost, low-touch Web filtering solution that would offer maximum security and minimum complexity.
After evaluating countless Web filtering and security solutions that Anykey could deploy and manage for its customers, the team, "fell in love with OpenDNS Enterprise for its simplicity, performance and reliability," explained Tobias Linder, technical services director for Anykey IT. "Compared with traditional Web filtering solutions, OpenDNS Enterprise offers the ideal intersection of powerful protection and simple management. It comes at a considerably lower total cost of ownership for our customers and the pricing model is straightforward and easy to understand."
Since partnering with OpenDNS as a managed service provider, the Anykey IT team has deployed OpenDNS's business solutions to more than 30 schools and now protects more than 10,000 students and staff. These schools have been able to quickly replace slow and burdensome local Web filtering products with a lightweight, easy-to-manage Internet security solution that immediately eliminates administrative overhead.
In addition to Web filtering, these schools now also receive built-in protection against malware and botnets from OpenDNS Enterprise, lessening the time that Anykey IT spends managing cleanup. OpenDNS Enterprise protects against malware by both preventing users from accessing a malicious site and by disabling communication between an infected device and its online host. Linder continued, "For schools today uptime and internet security is crucial," said Linder. "Our clients are very happy with the reliability and flexibility of OpenDNS Enterprise."
OpenDNS for Managed Service Providers offers tools that make it easy for IT solutions providers to make changes or adjustments to any network they manage. When Anykey IT receives a request from a client, anyone from the team can simply log into the Web-based Dashboard, from any Internet-connected device, and make the change. "Running the networks used by 17,500 people is no easy task, but OpenDNS Enterprise makes management of Web filtering and malware protection a breeze," said Linder. "Even if I'm on the road, I can simply use my iPad to quickly make an update or push changes from one network to another."
Linder concluded: "We would enthusiastically recommend the OpenDNS for Managed Service Providers program to any IT solutions provider looking to help their clients eliminate complexity and improve performance. The OpenDNS Enterprise Web filtering and malware protection solutions are top notch."
About OpenDNS
OpenDNS is the world's leading provider of Internet security and DNS services, enabling the world to connect to the Internet with confidence on any device, anywhere, any time. OpenDNS provides millions of businesses, schools and households with a safer, faster and more intelligent Internet experience by protecting them from malicious Web threats and providing them control over how users navigate the Internet, while dramatically increasing the network's overall performance and reliability. For more information about OpenDNS, please visit: http://www.opendns.com.
About Anykey IT
Our company is focused on helping schools to improve their IT by providing solutions for most of their needs. Our passion is the optimal inter play between humans and IT. We cover the setup of networks and security appliances, fileservers, client management and software distribution solutions. We have our own cloud infrastructure for file exchange, collaboration and backup. We also provide consulting and coach the teachers in different areas. For more information on Anykey IT, please visit: http://www.anykeyit.ch/