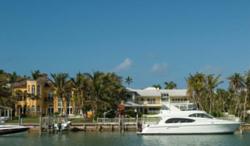 we know that the entire family is suffering and that the addict's friends and loved ones often feel helpless. We want to do everything we can to educate and inform the family members
Delray Beach, FL (PRWEB) May 23, 2012
For family members who are helping their loved one through an addiction by sending him or her to a treatment facility, there always seems to be more questions than answers. For those in this situation who wish that life or the hard times such as these came with a book of instructions - this free eBook may make things just a little easier with its list of answers to Frequently Asked Questions about drug and alcohol treatment. Palm Partners makes this valuable information available with a simple 30 second request form from which the eBook can be downloaded immediately.
Families and loved ones will glean a lot of information about addiction, treatment, and the recovery process from the eBook. It answers questions such as, "Why can't my loved one just stop?", "How long will my loved one be in detox?", "As a concerned loved one, what should I be doing?" - and many more. The information provided is not only relevant, but it is written in a way that is easy to understand and put into practice. Your loved one will be getting very specific treatment and the more you know about addiction along with what you can do for his or her recovery the easier the transition out of treatment will be to deal with.
Gerard Egan from Palm Partners Recovery Center says of the eBook, "We know that family members can feel helpless when their loved one is suffering from an addiction. In fact, we know that the entire family is suffering and that the addict's friends and loved ones often feel helpless. We want to do everything we can to educate and inform the family members." Palm Partners has helped so many people into recovery and when they see a need such as this, they try to fill it in the best way possible. The free eBook also gives a little bit of information about additional aftercare programs that are available through their drug and alcohol treatment center.
Palm Partners Recovery Center is a full service drug and alcohol treatment facility. The programs incorporate several therapies including individual counseling, group counseling sessions, nutritional education, relapse prevention therapy, and 12 step drug treatment. Palm Partners also offers other holistic therapies such as yoga, massage, and hypnotherapy. Palm Partners also offers intensive outpatient addiction treatment, dual diagnosis treatment, medical detox, and family outreach programs. If you are looking for addiction treatment for your loved one, call Palm Partners Recovery Center today at 877-711-4673.