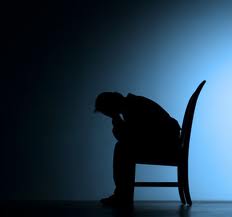 59 cases reported sexual dysfunction that lasted for at least three months following discontinuation of Propecia
San Diego, CA (PRWEB) May 23, 2012
The media spotlight is often a double-edged sword. No one knows this better than men who suffer from Propecia severe adverse events and have filed Propecia Lawsuit. And yet, gossip and rumor-mongering aside, the real story here is being overlooked according to Sean Burke of AttorneyOne.
According to court documents, on Jan. 27th 2012, St. Louis resident, Adam Keune and more than 50 other people from 22 states filed a consolidated complaint in St. Louis Circuit Court (case no. 2012-12222-CC00463) alleging they suffered serious and dangerous side effects from their use Propecia, Proscar and other generic finasteride medications. Propecia is a pill, manufactured by Merck, for use in males only and indicated for the treatment of male pattern hair loss. It was approved by the FDA in 1997. Plaintiffs mention that they took Propecia, Proscar and other generic medications allegedly containing finasteride to treat male pattern baldness. Finasteride allegedly causes serious side effects such as cognitive impairment, depression and various forms of sexual dysfunction. The lawsuit mentions that the side effects continue even after a patient stops taking the medication.
The Propecia MDL (MDL Docket No. 2331) in the U.S. District Court for the Eastern District of New York alleges Propecia side effects that could cause permanent and devastating sexual dysfunction.
AttorneyOne.com, a recognized authority on law, can provide helpful advice and simple solutions including how to get in contact with legal counsel so that, in case of Propecia severe adverse events, someone can easily and inexpensively deal with it. As Mr. Burke, director of Media Relations for AttorneyOne.com, added, "What all this information really illustrates is that threat from Propecia remains. For that reason, our focus should squarely fall on getting the word out and assisting people in finding the right legal assistance."
On April 11th, 2012, the U.S. FDA announced changes to the labels for Propecia (finasteride) and Proscar to expand the list of sexual adverse events reported to FDA as some of these events have been reported to continue after the drug is no longer being used. Before the announcement, FDA reviewed 421 postmarketing reports of sexual dysfunction submitted to the Agency's Adverse Events Reporting System (AERS) database between 1998 and 2011. Of these, 59 cases reported sexual dysfunction that lasted for at least three months following discontinuation of Propecia, and included erectile dysfunction, decreased libido, problems with ejaculation and orgasm disorders.
AttorneyOne.com has further information on Propecia lawsuits including how to get in contact with legal counsel.
Headquartered in San Diego, CA Attorney One was founded in 2004 and is not a law firm. They offer a nationwide legal service which helps consumers find the best representation for their legal needs. You can learn more about Propecia at our website. You can also find us on Facebook at http://www.facebook.com/AttorneyOne. Checkout earlier news from us at http://www.prweb.com/releases/2012/5/prweb9524631.htm.