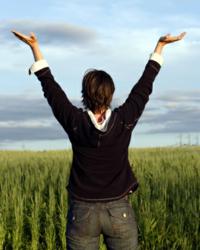 Our new Alumni Program is just one more way we can help our clients to have a lasting, successful recovery and avoid a relapse.
North Palm Beach, FL (PRWEB) May 24, 2012
One of the most precarious and vulnerable times for someone in recovery is when he or she is just out of treatment. Relearning to live life as a sober person is no easy task, which is why the regular attendance of twelve step meetings at Narcotics Anonymous (NA) or Alcoholics Anonymous (AA) continues long after treatment is over. This is the time when relapse prevention is most important, along with the support of family, friends, and counselors.
Along with the addiction treatment programs offered at A New Day, its new alumni program aims to help those who have transitioned out of the facility by offering ongoing recovery help to avoid a relapse or a repeat of treatment. A New Day understands that overcoming an addiction is a lifelong process and that their clients are much more likely to remain sober and abstinent when they are regularly participating in activities that contribute to their recovery. This type of continuing care helps clients to benefit with a self-directed recovery plan while still being monitored and accountable while they also have the opportunity to really address how they are using the skills they learned to maintain sobriety in the real world.
The Alumni Program from A New Day Rehab will include activities such as regularly scheduled group meetings facilitated by an experienced addiction counselor, assistance with setting and meeting goals, guidance with overcoming any obstacles which may hinder the recovery process, and a plethora of other events that help them with ongoing support.
Mark Keegan of A New Day says of the new Alumni Program, "A New Day Rehab strives to provide as many programs and services to our clients as possible. Our new Alumni Program is just one more way we can help our clients to have a lasting, successful recovery and avoid a relapse. We offer a wide variety of programs to fulfill the needs of as many people as possible and we are excited to offer this kind of ongoing support to our Alumni."
A New Day Rehab provides drug and alcohol treatment in Florida at its North Palm Beach location in a tropical setting close to local beaches. The facility has several addiction treatment programs which include gender specific drug and alcohol treatment, dual diagnosis treatment, 12-Step meetings, and family programs as well as counseling for grief & loss, anger management, depression, living skills, relapse prevention, and more. If you need additional information on the drug treatment in Florida offered at A New Day, contact 888-317-6237 or go to: http://www.ANewDayRehab.com.