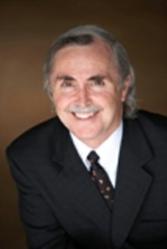 We can start and finish crowns, onlays, or veneers all in one visit. Single-appointment dentistry for our busy world.
La Jolla, CA (PRWEB) May 22, 2012
La Jolla dentist, Dr. Charles Briscoe understands his patients' needs to quickly restore their damaged teeth without the need for multiple appointments and the unnatural-look of a temporary crown. This is why Dr. Briscoe's La Jolla Dental Care, is now using state-of-the-art CEREC technology to provide their patients with greater comfort and a more natural-looking smile in just one visit.
Traditionally, tooth restorations required patients to wait several weeks while their restorations were being made in dental laboratories outside the office. Furnishing temporary crowns that looked unnatural, can fit uncomfortably, and were more easily prone to damage and infection in already sensitive areas of the mouth - a process Dr. Briscoe prefers to avoid for his patients.
"This technology is awesome! We can start and finish crowns, onlays, or veneers all in one visit. Single-appointment dentistry for our busy world – How great is that!" said Dr. Briscoe, La Jolla Dental Care.
With a few 3-D snapshots of his patient's prepped teeth, Dr. Briscoe digitally reshapes them and sends them to his hi-precision CEREC machine to be custom shaped for a perfect fit. Within minutes, his patient's new restoration is complete and ready for placement and polish.
CEREC is not just a convenience for Dr. Briscoe's patients, the CEREC materials Dr. Briscoe uses to fabricate the restorations are made of the highest-quality products designed to provide his patients with exceptionally realistic color matching for a near flawless match. With CEREC's microscopic precision, you can be sure your restorations from Dr. Briscoe's office will hold tighter and fit perfectly.
With Dr. Briscoe, cosmetic dentistry in La Jolla, California, is much more advanced than ever before. As practices like Dr. Briscoe's La Jolla Dental Care begin to adopt new technologies like CEREC, you can be sure the traditional methods performed by other dentists will soon be obsolete.
To learn more about CEREC technology and how Dr. Briscoe uses it to better serve his patients, visit lajolladentalcare.com and view our La Jolla CEREC page.
About La Jolla Dental Care:
Charles Briscoe, DDS, and his team of dental professionals have been practicing for over 25 years and understand the importance of technology in long-term dental health. For the last several years, he was voted by his peers as one of the "Top Dentists" in San Diego. La Jolla Dental Care strives to create a comfortable dental experience by providing blankets, pillows, massaging chairs, warm facial towels, movies, and music. For more information about the practice and the various dental procedures and technologies they offer including CEREC's One-Time Dentistry in La Jolla, CA please visit their website at lajolladental.com.