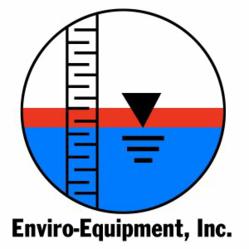 This new Data Download Service helps our customers avoid the hassle of trying to download data from a rental instrument that may be incompatible with their operating system or hardware
Charlotte, NC (PRWEB) May 22, 2012
Sound level meter rental and air quality equipment rental company Enviro-Equipment Inc., a North Carolina-based leader in renting, selling and repairing environmental monitoring equipment, has launched a new low-cost Data Download Service to help its customers save time and money.
The company, which counts sound level meter rental, air quality equipment rental and water quality rental equipment services among its large roster of offerings, decided to launch its new Data Download Service after recognizing that customers were struggling with complex instrumentation-related software and hardware issues such as:

Incompatible operating systems (OS) or bits
IT security blocking software and/or hardware downloads and installations
The inability to create precise graphical analysis reports demanded by their customers
"This new Data Download Service helps our customers avoid the hassle of trying to download data from a rental instrument that may be incompatible with their operating system or hardware," commented Rand Ratterree, Branch Manager at Enviro-Equipment, Inc. "It's designed to help them save time and money, and enable them to focus on interpreting their valuable data – instead of trying to access it in the first place!"
Customers who sign-up for the company's new Data Download Service will work with a professionally-trained staff scientist who will gather data from a particular instrument, convert it to an accessible format, and email it them the same day or the next business day at the latest. The cost is $25.00/hour for the first instrument, and $10.00/hour for additional units on a customers's rental order.
The Data Download Service covers a wide range of equipment, including:
Sound Level Meter Rental Equipment:

Quest Q-300 Noise Dosimeters
CEL 490 Type 1 Octave Band Analyzer
CEL 430 Type 1 Sound Level Meter
CEL 360 Noise Dosimeter / Sound Level Meter
CEL 350 Noise Dosimeters
Water Quality Rental Equipment:

In-Situ LevelTROLL 700 Pressure Transducer
In-Situ MiniTROLL Pressure Transducer
Air Quality Rental Equipment (OVA | IAQ | GAS):

Microdust PRO Dust Monitor
QRAE II 4-gas meter
MultiRAE 4-gas meter w/ PID
MiniRAE 2000 PID
MiniRAE 3000 PID
ppbRAE 2000 PID
ppbRAE 3000 PID
TSI 9555X IAQ Meter
Customers who want to take advantage of Enviro-Equipment, Inc.'s new low-cost Data Download Service or learn more can visit http://www.enviroequipment.com/services/data-download.html.
For more information or media inquiries, contact Denise Chew at info(at)enviroequipment(dot)com or 704-588-7970.
About Enviro-Equipment, Inc.
Enviro-Equipment, Inc., a woman-owned small business founded in 1993, rents, sells, and repairs environmental monitoring equipment used for pollution control, groundwater remediation, water and wastewater treatment, safety and industrial hygiene, and environmental assessment. The company's Charlotte, NC facility also offers environmental monitoring instruments, field sampling supplies, safety products, and equipment training. Enviro-Equipment's customers include colleges and universities, government agencies, industry, and environmental consultants in the groundwater hydrology and industrial hygiene fields in North America. For more information visit the company website: enviroequipment(dot)com, the company blog, http://www.enviroequipment.com/blog or connect with Enviro-Equipment, Inc at facebook.com/EnviroEquipment, youtube.com/EnviroEquipment, or twitter.com/EnviroEquipmnt.