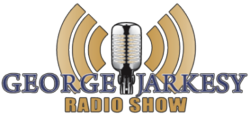 He also touched on the need for a sound and long term energy policy which 40% of the responding companies believe to the the most important energy issue facing the US
Houston, TX (PRWEB) May 23, 2012
The KPMG Energy Conference took place in Houston, Texas on May 16 and welcomed such notables as Steve Forbes, a "thought leader in our own country" and former U.S. Secretary of State General Colin Powell, who both gave keynote speeches at the conference. General Powell emphasized a "strong leadership need" and that America needs to "do it with integrity that builds trust and long term relationships."The conference also featured executives from around the world to gather data from their companies and discuss thoughts for the upcoming year.
The George Jarkesy Show went live from the Conference and welcomed John Kunasek, the head of KPMG's Natural Resources and Chemical Practice to discuss the KPMG Energy Survey. KPMG releases a questionnaire to roughly 22,000 members of the energy institute around the world to compile data forecasting what's coming in the energy industry. Jarkesy asked about the most surprising result from this questionnaire. Kunasek replied that, "many of [the] participants say we may not have seen a peak in crude oil prices" yet and that, "we could see higher prices ahead." Jarkesy replied that of the responses to the survey "one half say crude oil prices will exceed $141 per barrel." He also touched on the "need for a sound and long term energy policy" which 40% of the responding companies believe to be "the most important energy issue facing the US." Kunasek said that most of KPMG's clients believe "a sound energy policy doesn't pick one form of energy over another." And that the key to "[meeting] the world's demand in the long run…is to implement all forms of energy." The process for doing this includes "finding new reserves", "investment and advancement of technology", and "finding greener forms of energy", as stated by Kunasek.
Kunasek also emphasized that, "where we get our energy supply will change profoundly." The clearest example of this is shale. Seven years ago there was almost no domestic production of shale oil compared 30% of our natural gas supply originating from shale today. Kunasek stated, "Operational practices must continue to improve" in order to make discoveries of energy sources in hard to reach areas such as the ocean floor.
The show also welcomed Ronald Clanton to talk about US Smart Grid Technology. Clanton defined the smart grid to be a complex definition involving "more reliable" and "self healing" energy with "smart meters." Jarkesy then inquired about a "self healing" smart grid system to which Clanton explained that "grids fail" so they are striving to "route electrons to customers automatically" so that infrastructure doesn't have to be physically rebuilt. Jarkesy then pointed out the faults of the grid and inquired if the system would simply be patched or if a new grid would have to be built. Clanton replied that an estimated $1 to $1.5 trillion needs to be spent to upgrade the system within the next 15 years to make the system more efficient and protect national security.
Jarkesy emphasized the need for an updated grid with his belief that "wind and solar isn't viable" as a source for energy for the country. Clanton disagrees in that wind and solar "makes sense" in "isolated areas" but it is "not a blanket answer" since solar provides only 2% of the country's total energy supply. Jarkesy inquired if there was a location that had a successful smart grid to which Clanton replied that the US in general has "done a lot of good things" but needs "some sort of national policy." Clanton expects that by 2015 around half of households in the United States will be implemented into the smart grid system.
About Jarkesy & Company
George Jarkesy is a money manager and professional investor, respected financial and corporate advisor, and radio host of the nationally syndicated "The George Jarkesy Show." He is a frequent market commentator and guest on FOX Business News, FOX & Friends, and CNBC. George started his career in the financial services industry with a New York Stock Exchange member. George also serves on the Finance Committee of the Republican National Committee and is an active member of the National Investment Banking Association, The Jarkesy Foundation, and Chairman of The National Eagles and Angels Association.
About KPMG International
KPMG is a global network of professional firms providing Audit, Tax, and Advisory services. We operate in 152 countries and have 145,000 people working in member firms around the world. The independent member firms of the KPMG network are affiliated with KPMG International Cooperative ("KPMG International"), a Swiss entity. Each KPMG firm is a legally distinct and separate entity and describes itself as such.