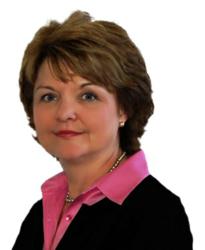 If you're traveling with a loved one who needs special care, the key to success is in planning.
Neenah, WI (PRWEB) May 23, 2012
Family travel can be highly rewarding, but it has the potential to be stressful as well, says Lynn Wilson, Co-Founder of The CareGiver Partnership.
"If you're traveling with a loved one who needs special care due to issues such as a disability, heart condition or incontinence, the key to success is in planning," says Wilson. "Consider the following summer travel tips, and increase the odds that your vacation truly will be a pleasure trip."

If a budget allows, professional assistance, such as from a specialized travel agent or skilled respite worker who travels with a family, can make planning and vacationing easier and more enjoyable.
Medical clearance from a physician, along with extra medication and copies of medical records, can offer peace of mind. Patients and caregivers should ask about medication side effects, such as when combined with sun or certain types of foods.
Most airlines offer priority check-in and boarding and on-board wheelchair availability for passengers with special needs. It's helpful to allow for longer connection times between flights and arrange wheelchair or cart transportation between terminals or gates.
When driving with someone who's elderly or disabled, allowing time for frequent stops for eating, stretching and using a restroom makes a trip more enjoyable.
Hotels can accommodate needs through first-floor rooms, adjoining rooms, rooms close to elevators, or special accommodations for wheelchairs.
Support stockings are a simple, inexpensive way to manage leg pain or numbness, which is common when a senior sits for prolonged periods. Frequent walking breaks also can help keep blood moving in legs and feet.
It's helpful to keep a list of health care supplies — such as incontinence and skin care products, diabetes supplies, hearing aids and more — and stocking up before a trip.
Keeping a slower pace on a vacation, including designated rest periods, can help reduce stress for everyone.
It's easy to become constipated on vacation, sometimes due to sitting for longer periods or eating unhealthy foods. Drinking plenty of water and nutrition shakes, eating healthfully and stretching can help prevent constipation. Travelers who frequently get constipated might consider packing laxatives.
"If you are traveling and an elderly loved one is staying home, make sure a family member or other caregiver has emergency medical contact information, is stocked up on needed health care supplies, and knows his or her daily schedule," says Wilson.
The CareGiver Partnership offers specials on briefs and panties that look and feel like regular underwear, the maximum-absorption Wellness Brief, and an adult swim brief that is worn under bathing suits. For more articles on summer travel, visit The CareGiver Partnership blog.
The CareGiver Partnership is a national direct-to-consumer retailer of home healthcare products for incontinence, diabetes, nutrition support and more. In its sixth year of providing products and services that help caregivers and loved ones maintain personal dignity, the company also offers an online library of more than 1,200 family caregiver resources and personal service by experts in caregiving. Call 1-800-985-1353 or visit online at http://www.caregiverpartnership.com.