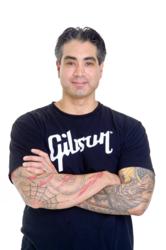 Each lesson is custom tailored for you. I work at your pace. I am interested in what you want to learn.
Parkland, Florida (PRWEB) May 22, 2012
A 2005 watershed study, Critical Evidence: How the arts benefit student achievement, increased years of enrollment in music lesson s are positively correlated with higher SAT verbal and math scores. "Notably, students who took four years of arts coursework outperformed their peers who had one half-year or less of arts coursework by 58 points on the verbal portion and 38 points on the math portion of the SAT," according to the study.
Additionally, a 2007 study at Southern California high schools studied the effects of music instruction on GPA, STAR testing verbal, and STAR testing math scores. This study found that students in music classes had significantly higher scores in all of these areas than students who did not study music at school, according to Johns Hopkins University, which published these findings in 2010.
Not surprisingly, music lessons not only help students do better in school—music helps them stay out of trouble. The 1998 Texas Commission on Drug and Alcohol Abuse Report proves that secondary students who participated in band or orchestra reported the lowest lifetime and current use of all substances—including alcohol, tobacco, and drug abuse.
Dr. Michael DeBakey, a leading heart surgeon, and Baylor College of Music alumni believes that, "Studying music encourages self-discipline and diligence, traits that carry over into intellectual pursuits and that lead to effective study and work habits." Further noting the long-appreciated association between music and math, he DeBakey continues, "Creating and performing music promotes self-expression and provides self-gratification while giving pleasure to others. In medicine, increasing published reports demonstrate that music has a healing effect on patients. For all these reasons, it deserves strong support in our educational system…"
Dyce's guitar lessons are designed for the absolute beginner, which is something high school students seem to appreciate: instead of inundating them with endless theory, Dyce's lessons focus on playing, first. Students are shown everything they need to begin playing great-sounding grooves from lesson #1. Interested high school students may purchase these Parkland guitar lessons directly from Dyce, or they can be given as a gift by a parent or loved one.
This Parkland guitar instructor provides lessons at his state-of the-art studio in Fort Lauderdale, convenient to Miami, Weston, and Fort Lauderdale. He also conducts blues Skype guitar lessons and guitar lessons for the absolute beginner, available to anyone across the globe.
Dyce Kimura is a top-flight musician, and Parkland guitar teacher. Furthermore, Dyce is hip to all of the latest music & technology trends, breaking artists, and contemporary gear. (Before Dyce began teaching full-time, he was an in-demand session player in Miami's competitive studio scene, recording with scores of hip-hop, rock, blues and Christian artists—and is a nationally-recognized blues guitar authority.)
For more information on giving the gift of Parkland guitar lessons for your high school student, contact Dyce at (786) 457-3687 today.