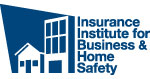 State policymakers have the ability to do the right thing and act to save thousands of lives and homes each year by mandating residential fire sprinklers in new residential construction.
Tampa, FL (PRWEB) May 23, 2012
During Fire Safety and Awareness Week (May 21-27), which is part of National Building Safety Month, the Insurance Institute for Business & Home Safety (IBHS) urges state public policymakers to support residential fire sprinkler requirements in new construction.
The International Code Council's model residential building code includes fire sprinklers as mandatory safety features in new one- and two-family homes beginning in 2011. Unfortunately, some states have chosen to opt out of adopting the fire sprinkler requirement or allowed local jurisdictions to decide whether or not to adopt it. This greatly diminishes the life and property safety value of the model code.
Residential fire sprinklers dramatically reduce the risk of death and amount of property damage, according to the National Fire Protection Association (NFPA). The death rate per reported fire in homes with sprinklers is 83 percent lower than in homes without sprinklers, and direct property damage in homes with sprinklers is 69 percent lower than in homes without sprinklers, according to the NFPA's report, U.S. Experience with Sprinklers.
"The life safety and property protection benefits of residential fire sprinklers are well known and undisputed," said Julie Rochman, IBHS president and CEO. "State policymakers have the ability to do the right thing and act to save thousands of lives and homes each year by mandating residential fire sprinklers in new residential construction."
Today's fire sprinklers are not like those depicted so often in movies and television, where just the smell of smoke or a single flame can send a shower of water spewing from the ceiling, soaking everything in the surrounding area.
Key Features of Today's Sprinklers

Each fire sprinkler head has a temperature-sensitive element that causes it (rather than the entire system) to activate when temperatures reach 135 degrees to 165 degrees Fahrenheit.
Sprinklers only operate in response to the heat of fire; they do not respond to smoke or vapors.
Because sprinklers operate individually, only the sprinkler(s) over the fire will activate. While they are primarily intended to control the fire long enough to allow occupants to escape, they often help reduce the extent of damage and property loss.
When a fire starts, the heat from the fire activates the sprinkler closest to the fire, limiting fire growth. In some instances, sprinklers will actually put out the fire before firefighters arrive. By limiting or stopping fire growth, further property damage, including that caused by streams of high-pressure water from fire hoses, also is prevented.
Stand-alone sprinkler systems use a dedicated water supply held in place by check valves. While they may require some type of annual maintenance by a professional if they incorporate a testable backflow device, routine maintenance can be done by the homeowner.
Green Side of Sprinklers
Fire sprinklers also can help make your home or business "greener," according to a study by FM Global and the Home Fire Sprinkler Coalition. The study found that fire sprinklers can save water by reducing the amount needed to extinguish a house fire by more than 90 percent. Researchers also looked at air emissions, including greenhouse gases, from structure fires. "The use of automatic fire sprinklers reduced the greenhouse gas emissions, consisting of carbon dioxide, methane, and nitrous oxide, by 97.8 percent," according to the report.
The study also found sprinklers reduced fire damage by 97 percent, limiting the amount of charred materials that will end up in landfills.
IBHS is a leading national expert on preparing for, and repairing and rebuilding structures after a catastrophe to make them more disaster-resistant. To arrange an interview with IBHS, contact Joseph King at 813-675-1045/813-442-2845, jking(at)ibhs(dot)org or via direct message on Twitter @jsalking.
Visit http://www.DisasterSafety.org for more information about how to make your buildings more resistant to a variety of disasters, big and small. Follow IBHS on Twitter at @DisasterSafety and on Facebook.
About the IBHS
IBHS is an independent, nonprofit, scientific research and communications organization supported by the property insurance industry. The organization works to reduce the social and economic effects of natural disasters and other risks on residential and commercial property by conducting building science research and advocating improved construction, maintenance and preparedness practices.