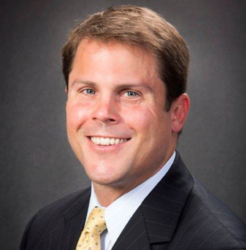 "As a past business owner I can relate to our clients. That is why I am excited to join the team at Republic Business Credit because they share my enthusiasm for working with growing businesses
San Francisco, CA (PRWEB) May 22, 2012
Republic Business Credit, LLC, announces the appointment of John Seeley, San Francisco resident and career commercial finance professional, to lead its new business activities in San Francisco and the Northern California marketplace.
Republic provides working capital for rapidly growing, turnaround and start-up companies that have annual sales up to $60 million and facility needs of $50,000 to $5 million by utilizing receivables purchase lines of credit and http://republicbc.com/factoring/ facilities.
Seeley, a senior vice president with more than two decades of experience in commercial finance, joins Republic Business Credit from Acrius Capital, where he was renowned for finding working capital solutions for small to mid sized businesses. Seeley's background is entrepreneurial, having run a home remodeling business immediately after college and later creating and running a dot-com business prior to selling it. Seeley received a B.A. in business from James Madison University and also graduated from Georgetown University's McDonough School of Business where he focused on finance and entrepreneurship.
"As a past business owner I can relate to our clients, and the joys and tribulations of being an entrepreneur, "said Seeley, "That is why I am excited to join the team at Republic Business Credit because they share my enthusiasm for working with growing businesses."
" Republic has receivables finance and factoring operations serving clients nationwide and is recognized as one of the most client-focused businesses of its kind in the country," said Stewart Chesters, chief operating officer. "John's extensive knowledge and experience in commercial finance excites us as we look to extend our presence in San Francisco and Northern California. California was the missing piece to our national coverage and having someone of John's caliber on board is a great asset for us. He is already meeting with businesses there and regionally to demonstrate how speedier access to the liquidity that is due to them can fuel their growth."
"The companies that can benefit from our services are those that sell their goods and services to credit-worthy entities," Seeley said. "Our clients have to pay their employees today, meet immediate operating expenses and invest in growing their businesses but their own customers most often pay invoices in 30 to 45 days, sometimes longer. We can offer advances against accounts receivable to bridge these funding gaps so our clients can meet their obligations and continue to grow."
Seeley will focus on a variety of industries in the California market, including technology, distribution, temporary staffing, manufacturing, energy, government contracting and consulting. Further, Republic will also serve clients doing business in many other areas that sell to other businesses on credit terms.
"We pledge professionalism, responsiveness, access to senior decision-makers, quality customer service and flexibility," Chesters continued. "Our approach is to deliver the kind of value that our clients expect and deserve.