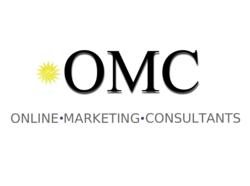 The main enemy of ecommerce is the sales sequence can be cumbersome, reducing the number of clicks to a minimum that a purchaser has to submit in order to purchase something online is the only way to reduce this attrition
Brisbane, Queensland, Australia (PRWEB) May 22, 2012
Ecommerce in Australia has always been a long way behind the USA in terms of market share but emarketer's recent projection that online sales will hit $13 billion in Australia in 2012 up from $10.1 billion suggests momentum is now building.
One of the reasons for this continued growth is the evolution of the online payments system in Australia. Online merchant services as well as Paypal are starting to provide improved solutions for online retailers. OMC's David Twigg says "The main enemy of ecommerce is the sales sequence can be cumbersome, reducing the number of clicks to a minimum that a purchaser has to submit in order to purchase something online is the only way to reduce this attrition". That's why Mastercard's new launch of PayPass in to Australia(as well as the UK,Canada and USA) looks like it will shake the market up somewhat. "New Online payment technology is long overdue here in Australia,NFC enabled chips in smartphones seem to be a bouncing ball so the major payment processors have an opportunity to fill the void" says Twigg.
PayPass is a digital wallet concept where payment details are stored in the form of credit card and shipping details, allowing a purchaser to simply select from their wallet and purchase with limited data entry and clicks. The Commonwealth and Westpac banks have endorsed the technology to be used with their customer's Mastercards, providing a genuine alternative to Paypal which has become a standard payment facility option in Australia as well as the rest of the world.
This launch comes on the heels of Forrester Research's recent report about alternative payment methods that said by 2016 non credit card payments will account for 23% of online transactions in the USA. The main non credit card payment processors being Paypal and Google Checkout. Last week the US Commerce Department released an estimate that eCommerce sales rose by 15.4% year on year in the 1st quarter of 2012 to $50.27 Billion.
The main focus amongst big Ecommerce brands however is the growing trend and challenges ahead with mobile ecommerce. Paypal's Mobile Express Checkout is getting strong reviews in that space as it reduces clicks in order to transact on a mobile device. Earlier this year Google in conjunction with Ipsos MediaCT conducted a survey called Our Mobile Planet, which revealed 28% of those surveyed had made a purchase using their smartphone.
ABOUT OMC
Online Marketing Consultants Pty Ltd was launched in 2009 to solve a fundamental business challenge, how to get new leads cost effectively. Through substantial testing and hundreds of client campaigns a clear strategy emerged that revolved around the 2 main factors of traffic and conversions. To discuss online marketing strategy go to onlinemarketingconsultants.com.au/